Nia Long, Star Jones, & More Hit The 2012 CBCF Phoenix Awards Gala With First Lady Michelle Obama
Sep 25 | by Natasha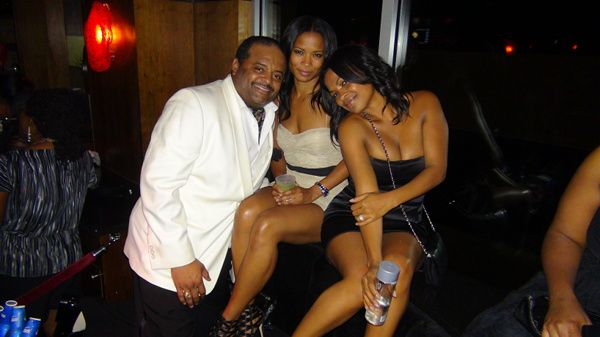 This past weekend in D.C., celebs & politicians hit up the nation's capital for days of partying and conferencing in honor of the Congressional Black Caucus and its Foundation. Check out pics inside, plus the Phoenix Awards gala where First Lady Michelle Obama gave a rousing speech...
Nia Long was on hand for the CBCF Annual Leadership Conference in DC this past weekend. While congressmen, politicians and more conferenced about government strategies, celebs were on hand to party it up during the umpteen events going down.
Fab chick Nia was spotted at Roland Martin's annual Ascot Affair Saturday night after the Phoenix Awards Gala. Roland, who is the host of TVOne's "Washington Watch" said about the event:
"I host this party because I like to remind people that politics can be fun. We work hard to make sure the political process works for the people, but at the end of the day, we play hard, too!"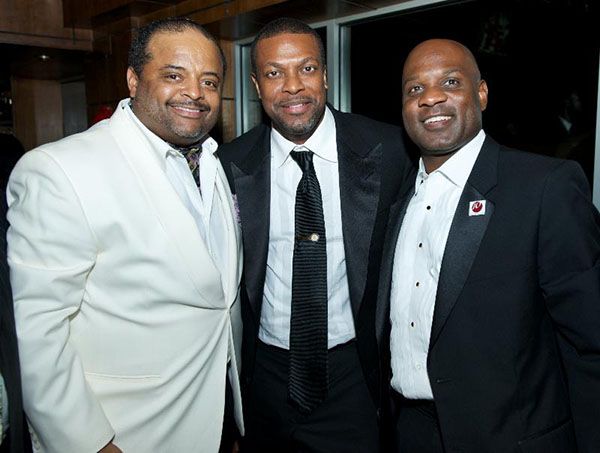 Chris Tucker and former Atlanta Hawks baller Dominique Wilkins were all there to party.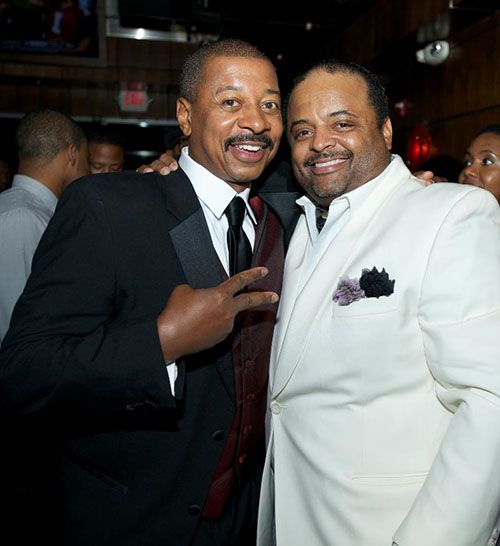 And he chilled out with Awards dinner host Robert Townsend (whose co-host was actress Sharon Leal).
First Lady Michelle Obama was the keynote speaker for the Dinner Saturday night at the Convention Center. And she looked stunning in a black one-shoulder Michael Kors gown with a sparkling sequined waist.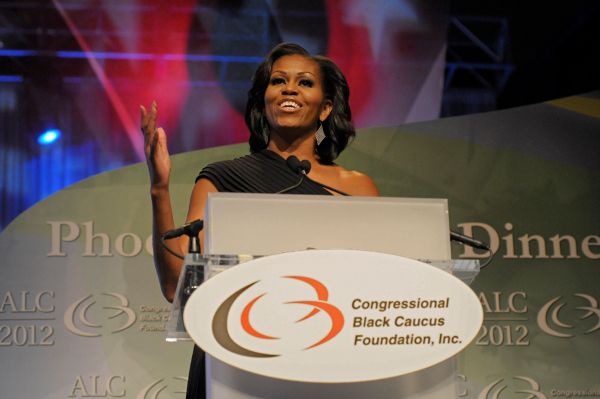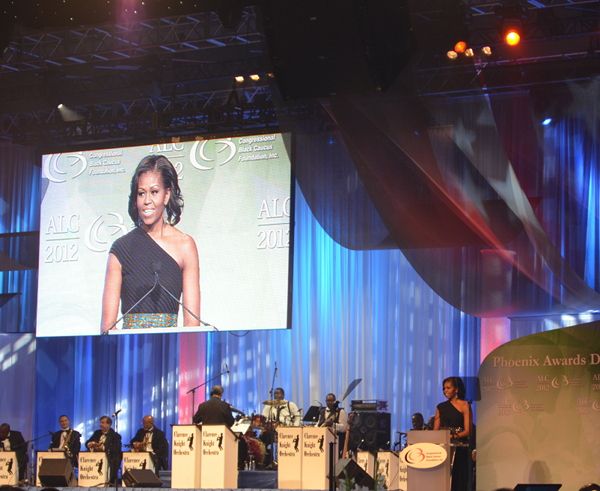 FLOTUS urged the $750/plate crowd of thousands to keep her husband, President Barack Obama, in office another 4 years. She gave insight into their own upbringing, the amazing things the President has done for the black community simply because he believed it was right, and more.
And she even took time to meet and greet the audience.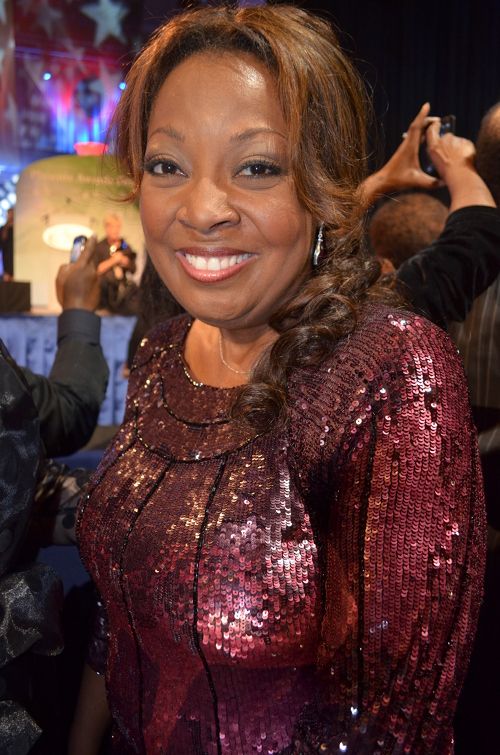 And was spotted chatting up Star Jones.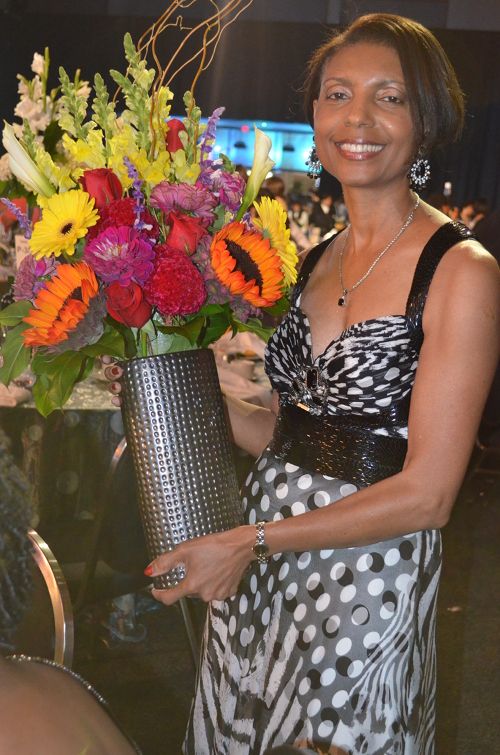 CBCF President & CEO, Dr. Elsie Scott, looking fab in a multi-print Alberto Malaki gown, wrapped her last year as President of the Foundation by honoring Director George Lucas (who gave a heartfelt acceptance speech about the difference between victims and heroes--likely in response to Mr. Romney's gaffes) and his work on Red Tails, Congresswoman Corrine Brown and The Honorable Harvey Gantt.
Other celebs in attendance--Jesse Jackson, Al Sharpton, Sheryl Lee Ralph and actress Debbie Morgan. Fab times!
Check out our First Lady's speech below:
Photos: TheYBF.com; Earl Gibson, courtesy of The FrontPage Firm