Solange Knowles Gives Behind The Scenes Peek At "Losing You" Video + Trey Songz On The OBAMA Campaign Trail
Sep 26 | by Natasha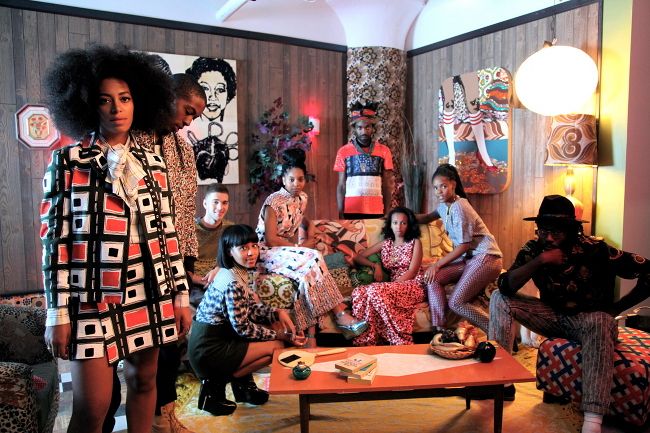 Solange Knowles is gearing up for the release of her first track and video of her own that she's done in the last few years. Check out the behind the scenes style of her "Losing You" video, plus Trey Songz stomps down the Obama campaign trail....
At Mickalene Thomas Studios in Brooklyn, Solange put her best fashion foot forward for her new "Clueless inspired video for her upcoming new single "Losing You."
Director Alan Del Rio Ortiz said about the vid:
"We're playing a typical party game called 'Suck and Blow.' It was based on something Solange had seen in Clueless. She just really liked the idea of having her friends together in a room. We tried to find an interesting way to connect everyone and bring them together to show that this is her new style, her new look, her new sound. It's kind of a reintroduction to her work."
Solange said about the movie that we also know every single word to, "If you haven't seen Clueless, it will change your life. It's such an iconic moment in time, especially for my generation."
Check out a peek above at Solo's take on one of the scenes in the movie, plus look out for the Blood Orange-produced track dropping October 2nd.
Meanwhile, Trey Songz went back home to VA to campaign for President Obama last month. And he performed at a Gotta Vote voter registration event--a play off his "Gotta Go" song--for his home state crowd:
Check out Trey telling fans he never felt like he had a President who believed int he things he believed in--and who inspired him to be better.