DADDY DUTY: Snoop Defends Smoking Weed With His Son + Shaq Takes The Kids Shopping
Sep 27 | by Natasha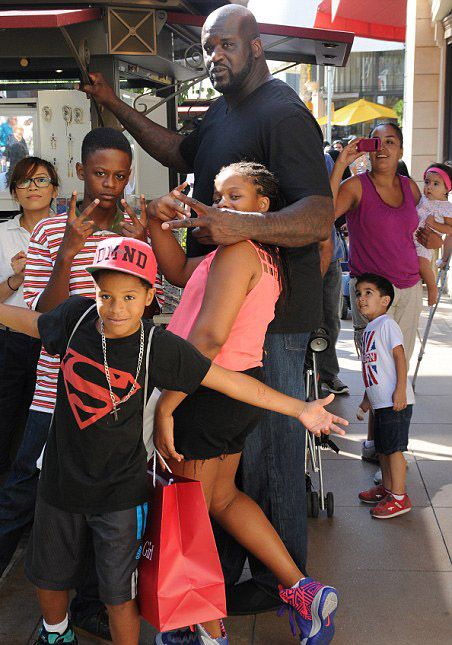 Shaquille O'Neal was on daddy duty yesterday as he took his kids to The Grove in L.A. We've got pics of celeb dads spending time with their kiddies--even doing some controversial ish--inside....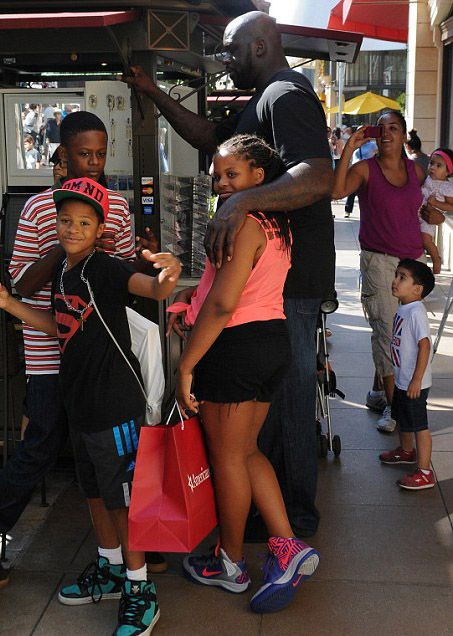 Shaq's kiddies (who he shares with ex-wife "Basketball Wives" star Shaunie O'Neal) got a shopping spree form daddy yesterday. Shaq and the kiddies hit up The Grove, and the whole crew was in tow--Myles, 14, Shareef, 12, and Shaqir, 9, and daughters Amirah, 10, and Me'arah, 6.
Now that he and girlfriend Hoopz have broken up, and the NBA season is on a break right now, he's got a lot more time to spend with his brood of kids. By the way, he copped the Father of the Year award by the National Father's Day Council last June.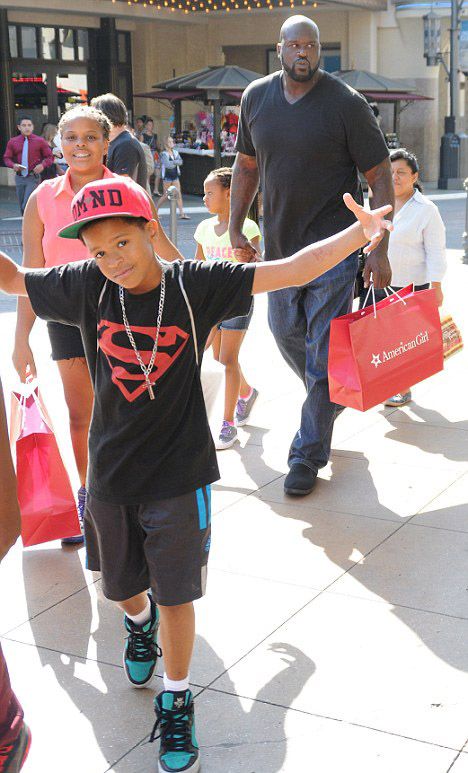 These kids love the cameras.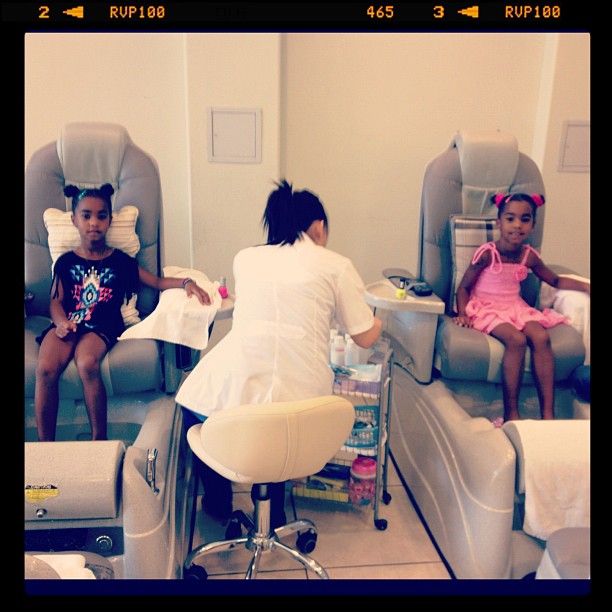 Diddy is in L.A. making his publicity rounds. So the mogul took some time to shower mani-pedis on his twin daughters, D'Lila & Jessie. Cute! He posted the above pics saying:
Ain't nothing like a father taking his girls for a little mani-pedi time!
And as for fathers stirring up controversy with their kids:
After these pics surfaced online of Snoop and his 18-year-old son Corde sharing bongs and blunts, folks were outraged. But Snoop has defended his decision to smoke out with his son.
He tells The Hollywood Reporter in his new cover story:
"What better way to [learn] than from the master? My kids can do whatever the hell they want. For me to say otherwise would be hypocritical. A lot of motherf–ers don't have a relationship with their kids, and that's when they get on drugs and have suicidal thoughts and drive drunk. Me and my son is mellow. I'm his father, so I wanna show him the proper way because he looks up to me."
Alrighty then....
Snoop does hold a medical marijuana license in Cali. But no word on if his son does as well.
The Randomness:
1. The Houston Family will kick off their "The Houstons: On Our Own" reality series on Oct. 24 on Lifetime. Season one will be 14 half hour episodes. STORY