Grab your Trukfit and your Beats. Because Lil Wayne making it to his 30th birthday calls for a celebration....
He's been in this game half his life, and has locked in his place as one of the biggest rap brands alive. From clothing lines to his hit-making rap crew to his literary empire to the ridiculous amounts of music he drops on a constant basis--Lil Wayne is indeed a dude in his own lane.
And after cleaning up his life after multiple arrests and being affected by heavy drug use, he now spends most of his time being daddy to his 4 kids, commanding the YMCMB crew, performing and spitting his expertise of the sportsworld. And he even opened a brand new skate park for kids in his hometown of New Orleans.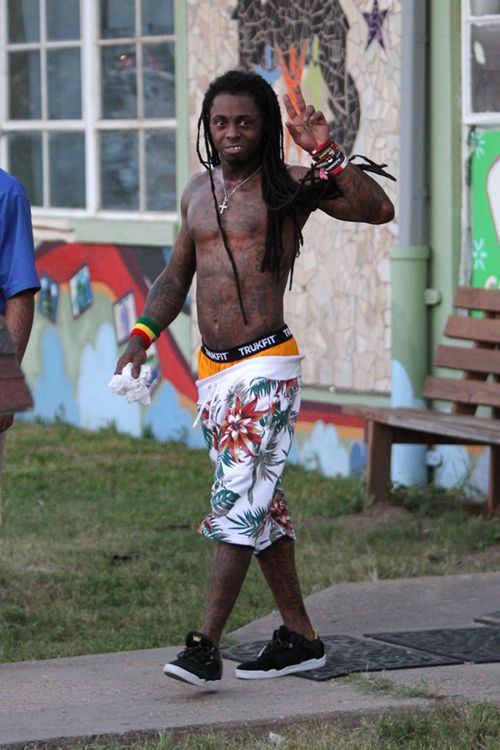 (Weezy leaving the grand opening of his 'Trukstop' community skatepark in the 'Lower 9th Ward' in New Orleans today)
We gotta say, we're liking this new fun, crazy, talented and (seemingly) sober Tunechi. He tweeted today:
"Thank u all!!! For he's a jolly good fellow that nobody kan deny"
HAPPY 30TH BIRTHDAY LIL WAYNE!