Halle Berry & her ex-Gabriel Aubrey put their bitter custody battle aside--for a few hours--to take their precious baby girl Nahla to the pumpkin patch yesterday.
Peep the fun pics inside...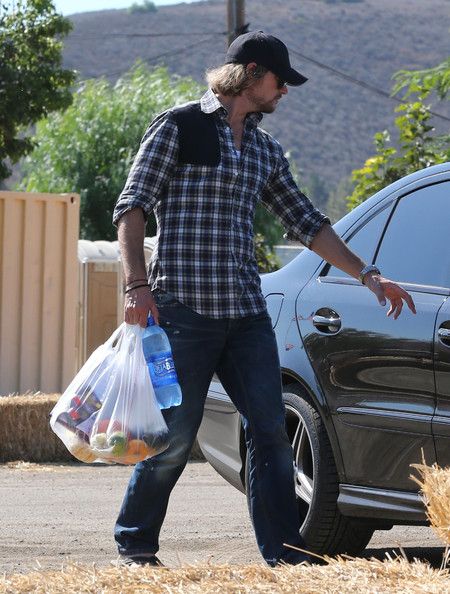 Over at the pumpkin patch in Simi Valley, CA yesterday, mommy Halle & daddy Gabriel Aubrey grabbed some snacks for little Nahla as she played around at the pumpkin patch.
Looks like Olivier sat this family outing out.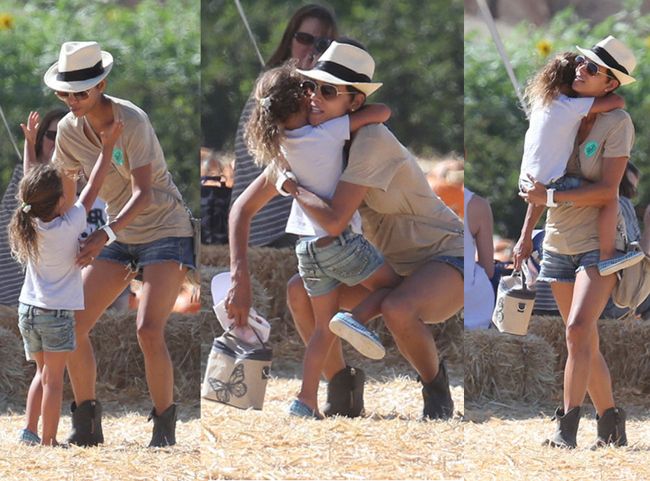 Aww.
Both Halle & Nahla rocked their denim cutoffs and tees for the casual harvest fun: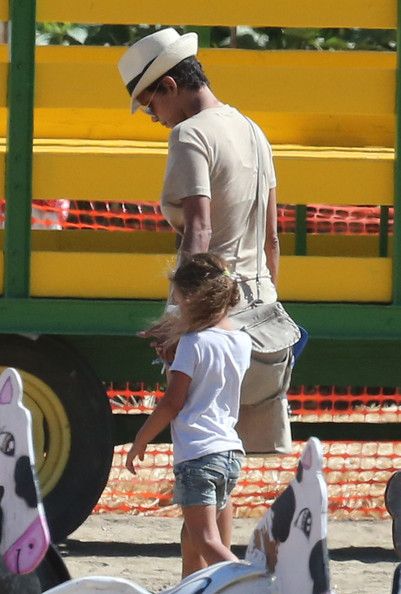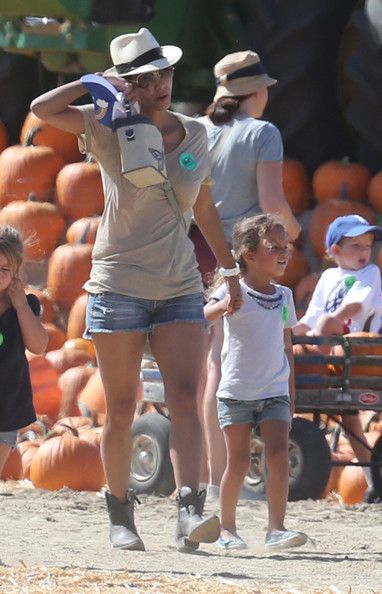 Adorbs. Halle & Olivier were spotted house shopping in the L.A. area this weekend as well. Maybe for a joint home for after they get married--in addition to what they'll have in Paris if the judge actually allows them to move there with Nahla.
Pics: FAME