Keyshia Cole & Boobie Gibson Rock JET's Cover With Baby DJ + The Fam Celebrates KEYSHIA COLE DAY In Oakland
Oct 01 | by Natasha
It's a family affair for the Gibsons! Keyshia Cole and her two favorite guys are covering the new issue of JET magazine. Check out Keyshia swing her long blonde ponytail to the cover inside, plus what went down during her 5th annual Keyshia Cole Day celebration....
Keyshia Cole Gibson, her NBA baller husband Daniel "Boobie" Gibson and their 2-and-a-half-year-old son, Daniel Jr., are covering the upcoming issue of JET magazine, on stands today.
For the cover, Keyshia got a bit dramatic with the blond bangs and super long blonde ponytail. The happy fam is gearing up for their new BET reality show, "Family First" and have no problem publicly gushing their love for each other. Here's a few highlights:
On how Daniel shows love for his wife

"Keyshia's been through a lot with her mother and her family; so her whole make up is built around being a strong woman. I'm just trying to show her that I can be there for her."

On Keyshia's appreciation of Daniel showing her love her in front of others

"He has a beautiful spirit. And he's not afraid to love publicly. I think our Black men are afraid to love publicly, and I'm not a fan of that."
Keyshia's also working on her next album, Woman To Woman. And their show premieres October 9th.
The "Enough of No Love" singer also stays in touch with her community back home in East Oakland. The fiesty chick held her 5th annual Keyshia Cole Day yesterday at the East Oakland Sports Center. And she posted a few pics of her little munchkin having some fun and said, "Food, pony rides, petting zoo, jumpers, face painting, swimming, outdoor movie, live performances, giveaways & more! #KeyshiaColeDay"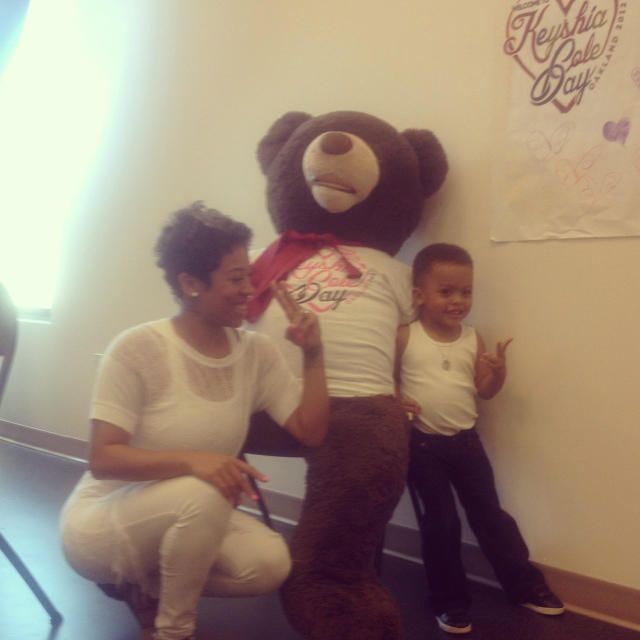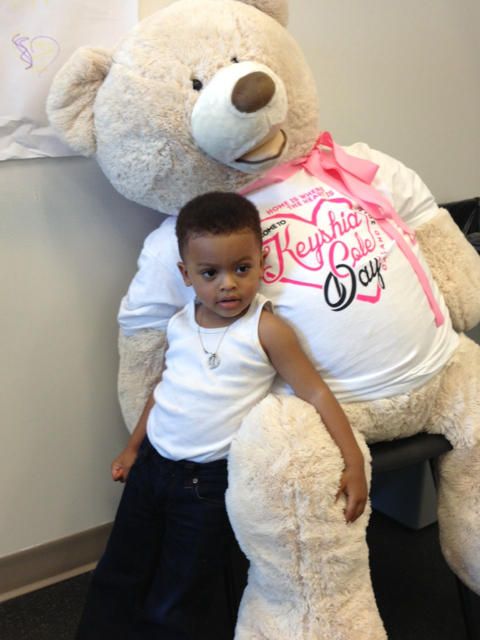 Cute. Boobie couldn't be there for his wife, but he tweeted just how much he missed her:
HAPPY KEYSHIA COLE DAY!!!! wish I could be there. I know what it means to you. I know it will be Nothing short of Amazing!
Awww.