REAL HAIR DON'T CARE: Nicki Minaj Shares Real Hair Pic With Followers
Oct 01 | by _YBF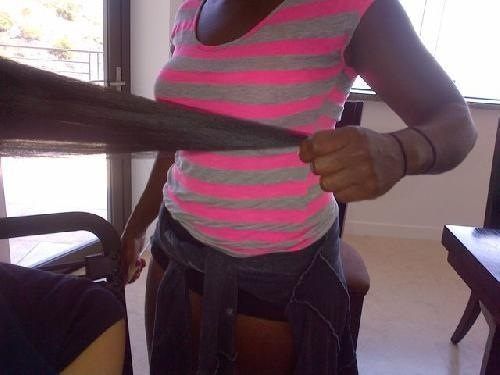 Rapper Nicki Minaj, who is famous for rocking colorful wigs, recently tweeted a picture of her real hair to followers. Apparently they've been begging to see it. See the photo inside.....
Yesterday, Nicki Minaj, who's been heavily promoting her Pink Friday fragrance, revealed to followers the mane of hair she keeps neatly braided underneath her array of wigs. She said: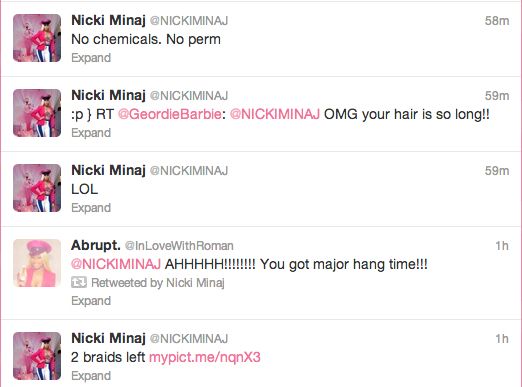 We wonder if one day Nicki will start rocking her own hair in videos? Chick would probably be unrecognizable...