Diddy & Baby Mama Sarah + Chris & Karrueche PARTY IT UP At Compound In ATL
Oct 02 | by Natasha
There was a lot of partying going down in Atlanta this past weekend surrounding the 2012 BET Hip Hop Awards. And Chris Brown & his girlfriend Karrueche and lots of celebs hit up Compound Saturday night. And interestingly, Diddy was spotted partying with his baby moms Sarah--with no Cassie in sight.
Pics insdie...
While Chris was busy keeping the party going in Compound Saturday night, his girlfriend Karrueche sat and chilled with her friends: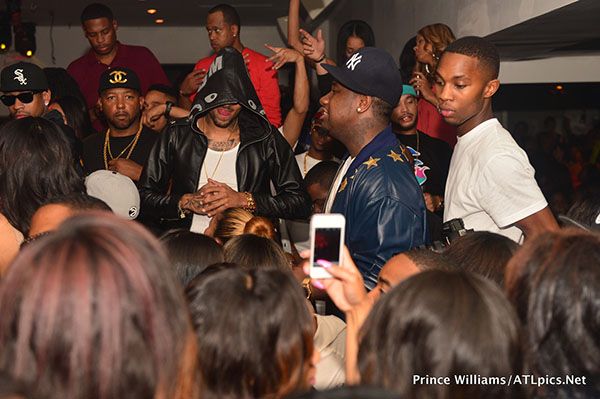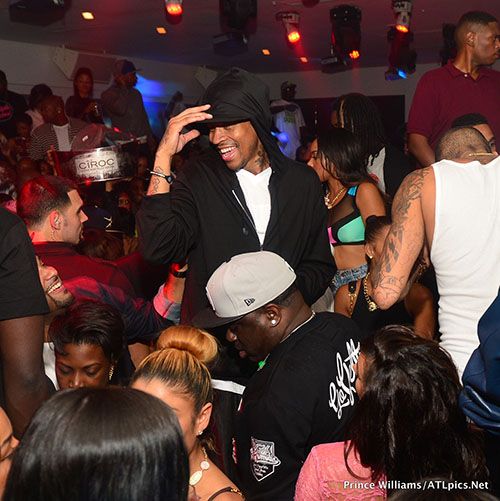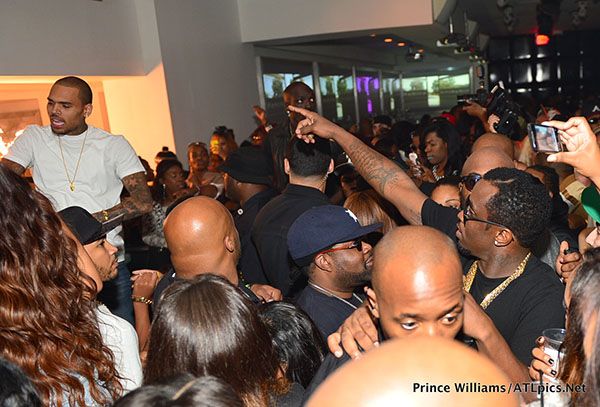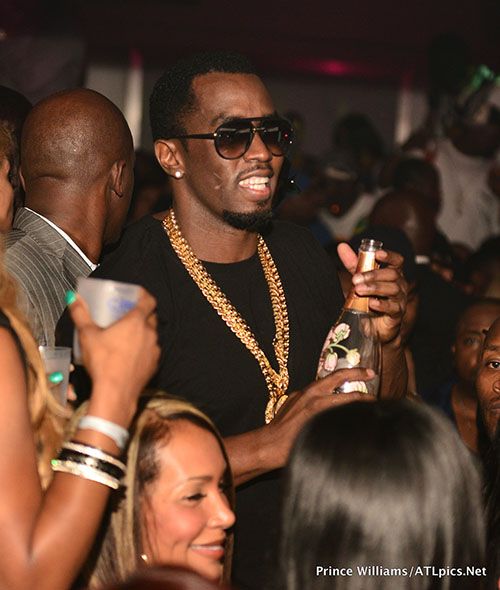 And we spot another one of Diddys baby mamas spending some time with him. Sarah, who lives in Atlanta and has their baby girl Chance Combs, was right next to Diddy's side all night partying. Very interesting...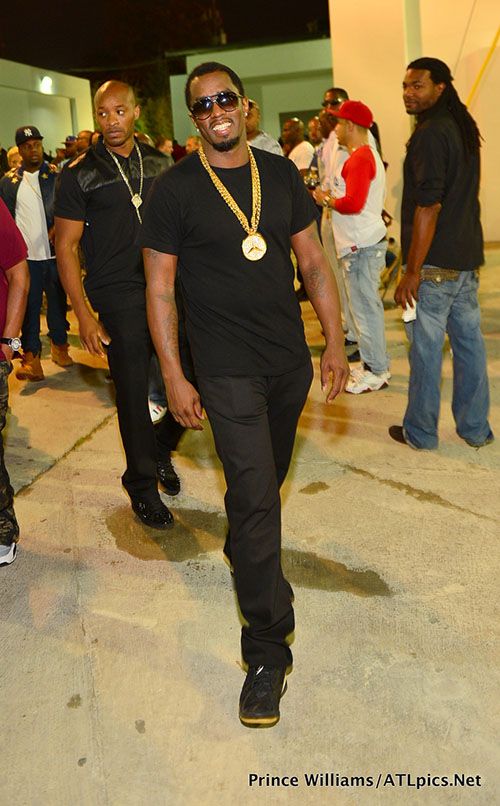 As for everybody else:
Wiz Khalifa was there solo since he had to leave his very pregnant fiancee Amber Rose back in L.A.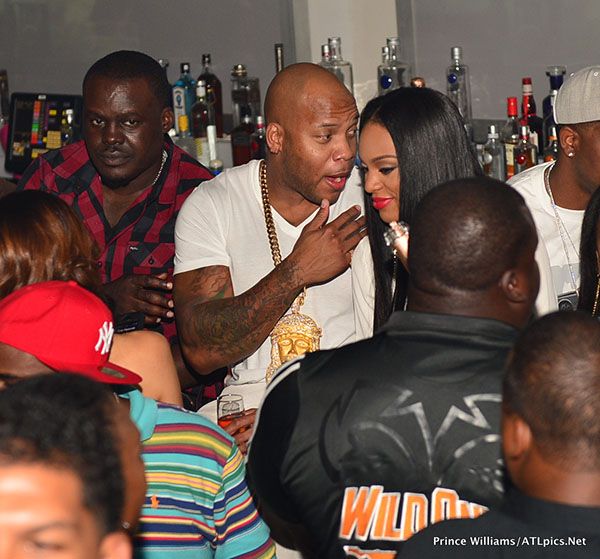 Flo Rida was spotted getting close to a chick who WASN'T his girlfriend Melyssa Ford.
You know what Kenny Burns? I'm not going to even address this smedium bedazzled golden foolery today. You do you boo. Because it's obvious your friends have a disdain for you...no matter how nice you are.
Jeezy rocked his Air Yeezy 2's for the party.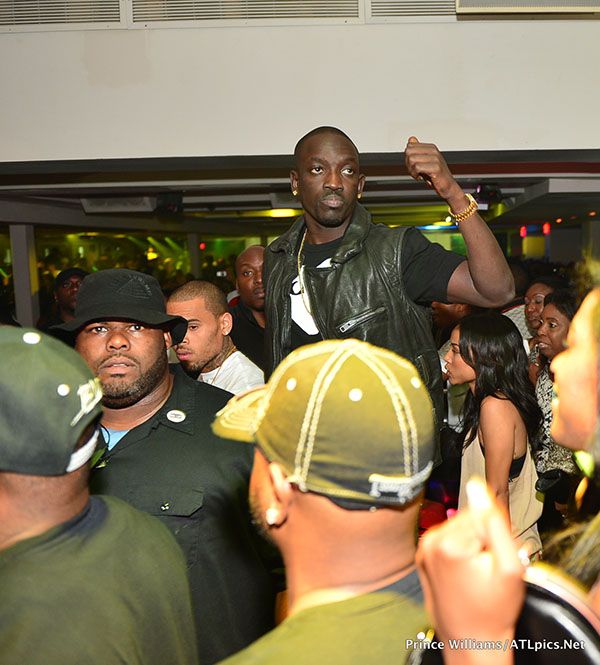 Bu Thiam was here without his girlfriend Tracee Ellis Ross.
"Love & Hip Hop ATL" star MiMi Faust was there sans Stevie and with her girls.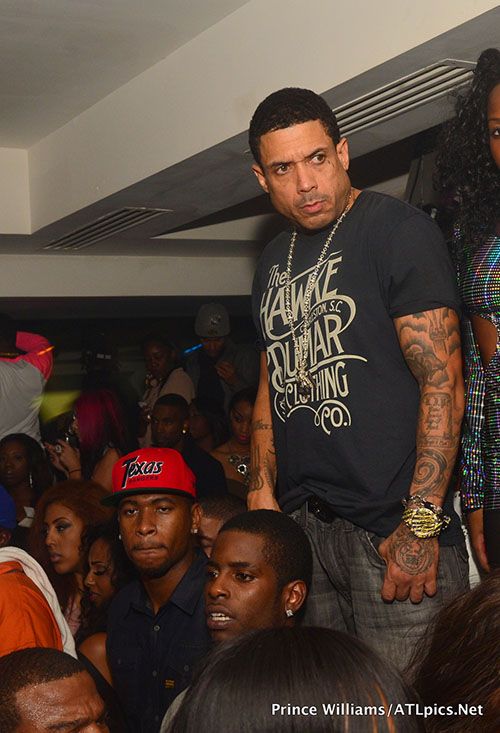 Her co-star Benzino was there too.
Fat Joe was there to party.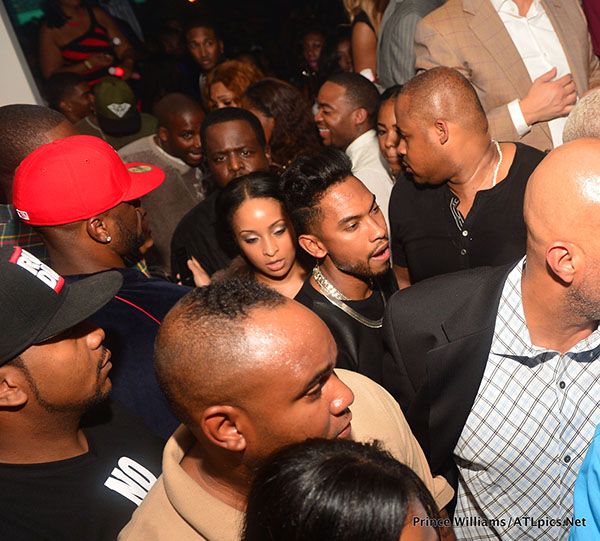 Miguel was spotted canoodling with a chick in the club. Hmmm....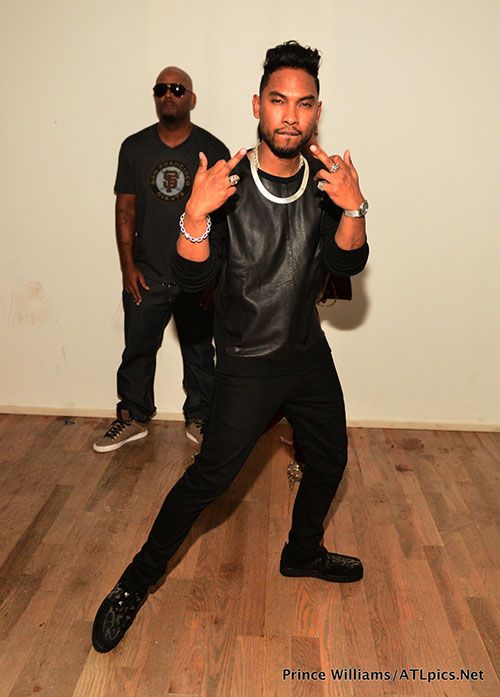 Tell us how you really feel.
The Radomness:
1. Matt Barnes' arrest video is now out. And it shows him getting extra livid with the cop who pulled him over. STORY