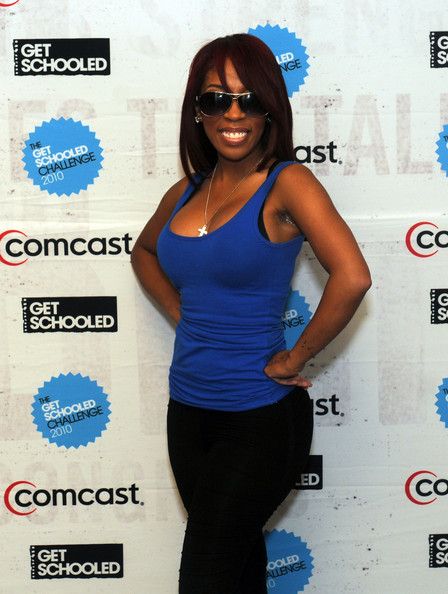 Singer Lyfe Jennings spoke out about K. Michelle not wanting to open for him during a show in Tampa, FL recently saying her ego may hurt her career. Get the story inside......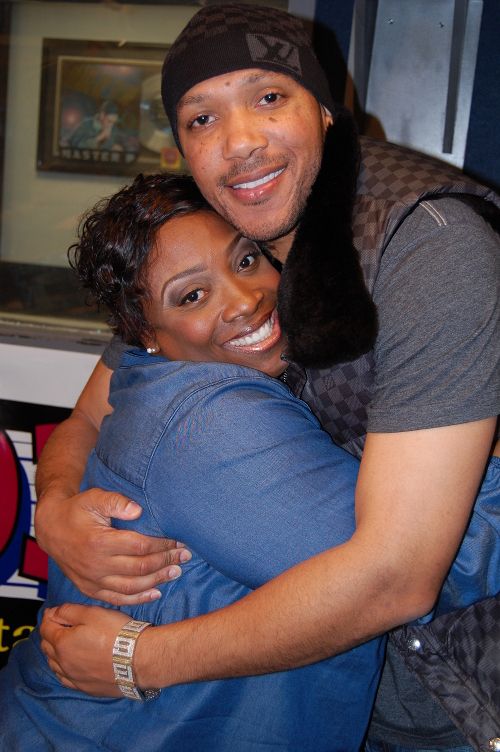 Singer Lyfe Jennings (shown above with Wanda from the "The Frank and Wanda Morning Show" on V-103 in Atlanta) called in to V103 yesterday to talk about K. Michelle's alleged "ego trippin" from a few days ago in Tampa, FL. He says she apparently felt like she shouldn't have to open for Lyfe.
Sources say K. Michelle spoke to show promoters and said she thought she should go on after Lyfe since her stint on "L&HH ATL" has made her the bigger star. Lyfe spoke about the incident on V-103 saying,
"[K. Michelle] felt like she shouldn't be opening for me because she says she was a bigger star. To me, stuff like that…when you make it about yourself, you don't do nothing but hurt yourself."
The night of the concert he posted his feelings on Twitter saying she and her actions were "funny."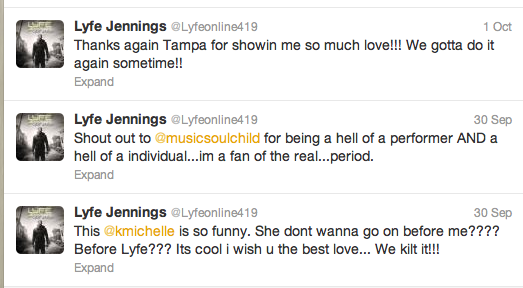 And for those of you who thought Lyfe was still locked up for charges related to an altercation he had with his baby mama in '08, he was actually released earlier this year. And quiet as kept, we can name several certified hits from Lyfe. So K. Michelle performing before him isn't out of question.
For her part, K. Michelle posted on Twitter (which was later deleted) about her "request" saying, "I've never missed a show a day in my life. I would never stand my fans up period. I was told no by the promoters, he didn't like my request." As a result, she never performed and Lyfe and Musiq performed alone.
Also, K. Michelle's camp, which included former "BBW" star Royce Reed, co-signed on K. Michelle's request saying the fans really came to see her.
Watch K. Michelle and her crew co-signing here: