Chris Brown OFFICIALLY Reveals He Broke Up With Karrueche Over Rihanna
Oct 04 | by Natasha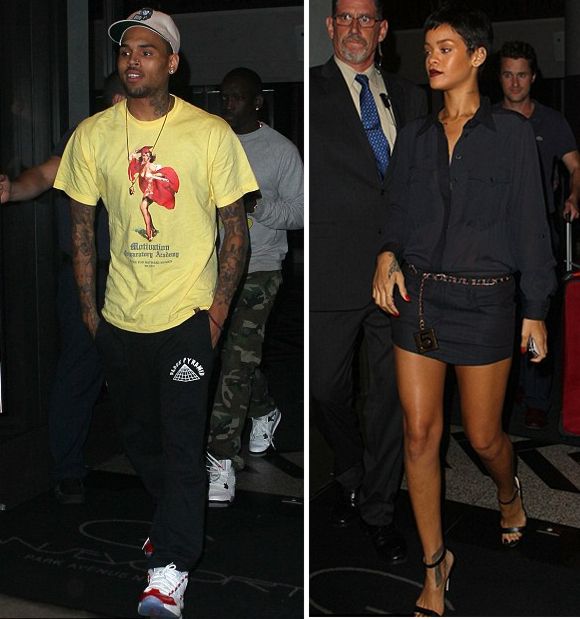 Well, if the Tweets from Chris Brown & Karrueche Tran, plus the late night visits and VIP cuddling between Chris Brown & Rihanna, weren't enough evidence that Chris & Kae are now done...Breezy just made it official.
Check out Chris Brown's statement on why he broke up with Karrueche over Rihanna....
Chris' "stylist"-turned-girlfriend Karrueche Tran made her feelings known last night that she's done with the relationship. She tweeted words like "Bye Baby" -- alluding to Nas' track about his breakup with ex-wife Kelis--and tweeted about needing a man and not a boy.
Chris tweeted, "Both r free from it all." And hours later, he was spotted cuddled up with Rihanna in the VIP section at the Barclays Center during Jay-Z's concert.
And today, he gave the official word to E! News that he and Kae, who was in New York with Chris earlier this week while he made secret visits to Rihanna, are dunzo.
"I have decided to be single to focus on my career. I love Karrueche very much, but I don't want to see her hurt over my friendship with Rihanna. I'd rather be single, allowing us to both be happy in our lives."
If by "friendship" you mean more than friends, we get it. Sometimes, two people will just always be drawn together like magnets.
Good luck with that Breezy & Rih Rih.