SOPHISTICATED LADIES: Tia Mowry Explains Her HAIR CHOP At GIVE & GET Fete + Keri Hilson Meets Muhammad Ali
Oct 05 | by Natasha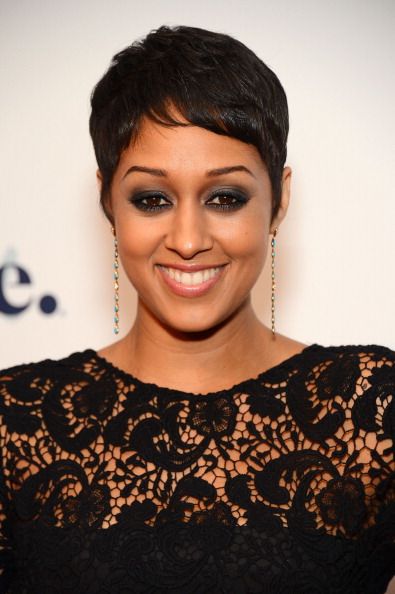 Tia Mowry hit the red carpet at STYLE channel's 4th Annual Give & Get Fete at the SLS hotel in Beverly Hills last night. And she looked sophisticated and simply stunning pairing her freshly chopped hair with a dipped hem black lace dress. She also revealed why she went for the big hair chop.
Deets inside, plus Keri Hilson meeting Muhammad Ali...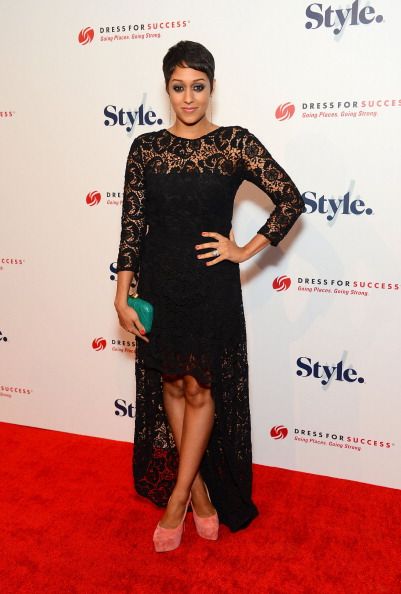 Looking fabulous in this black lace dress and coral suede platform pumps and pop of green clutch, actress Tia Mowry hit the red carpet for a cause last night. At the Give & Get Fete, she chatted up HipHollywood.com about why she made the bold move of chopping almost all of her hair off. The fly chick says it was just her and her stylist in her bedroom--and the scissors were put to work.
I really think I'm a new person. My son is 15 months old now. I'm not the same person that I was before. I have a new perspective & new outlook on life. And it's because of him. I wanted to do something that represented that. Cutting my hair is fresh and starting off new. I feel like I have a new lease. Because of my son.

With hair comes a lot of experiences and a lot of emotions. So I felt like I needed to just let things go.
Check out the video below:
Garcelle Beauvais also hit up the event making a statement red: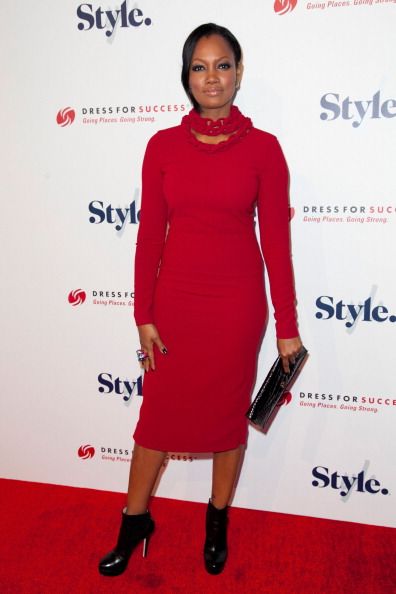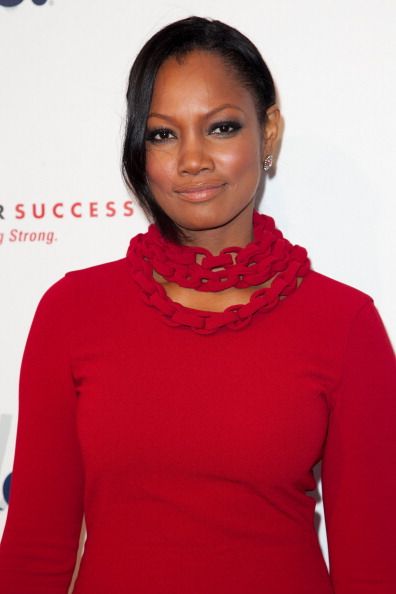 Love the color on her, but not the styling. Still a fab chick nonetheless.
Tia and Garcelle posed for a flick during the event. By the way, Tia is starring in the ABC Family movie Mistle-Tones, where she flosses her singing skills again, premiering this winter.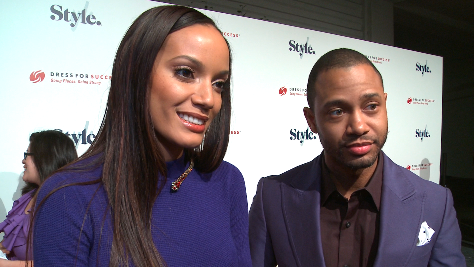 And Selita Ebanks and her boyfriend, Terrence J., made their rounds on the carpet in matching blue looks.

And over in New York last night:
Keri Hilson hit up the 4th annual Norman Mailer Center 'Meeting Of Giants' benefit gala at the Mandarin Hotel. Alec Baldwin hosted the event in which they presented the first ever Muhammad Ali Ethics Award.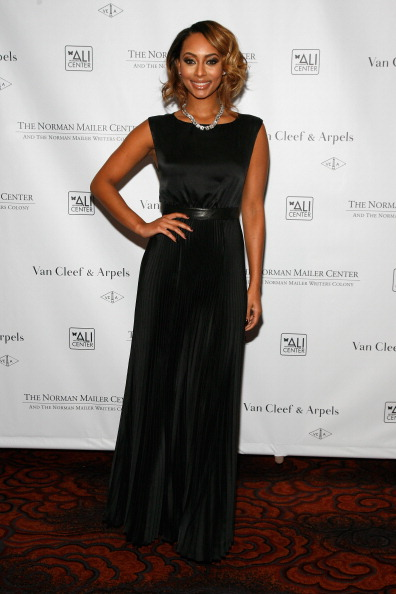 Gorgeous dress and sophisticated look for Miss Keri.