SPOTTED: Wiz & Amber's Date Night...And Fast Food Run
Oct 06 | by Natasha
Rapper Wiz Khalifa took his preggers fiancee Amber Rose for a nice night out. Pics of the twosome dressed up and ready, plus their impromptu drive-thru stop inside...
Oh, and they've picked out a baby name...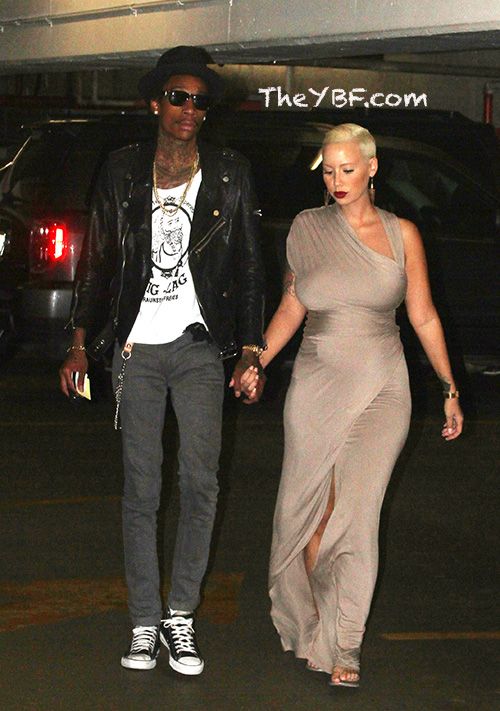 Amber put on a nude gown to hug her pregnancy curves as she went for a night out with her man. And it looks like the parents-to-be are making all preparations necessary as early as possible. They've already picked out a baby name. Amber tweeted:
Cam & I finally picked a name for the baby yesterday! U guys are gonna love it! It's the cutest freakin name ever! :-)
But they'll have to hold off on all the nursery co-decorating. Wiz kicks off his 2-month 2050 Tour with the rest of the Taylor Gang on October 12th. Amber tweeted:
Daddy is leaving for tour this morning 4 two months...... I'm so sad (tears) :-( ....I wish I could go with him but there's too much smoke at his concerts for me and our Lil Wizbud. But I have u guys to keep me company :-)
The two were also spotted making a fast food run. Gotta cater to those cravings.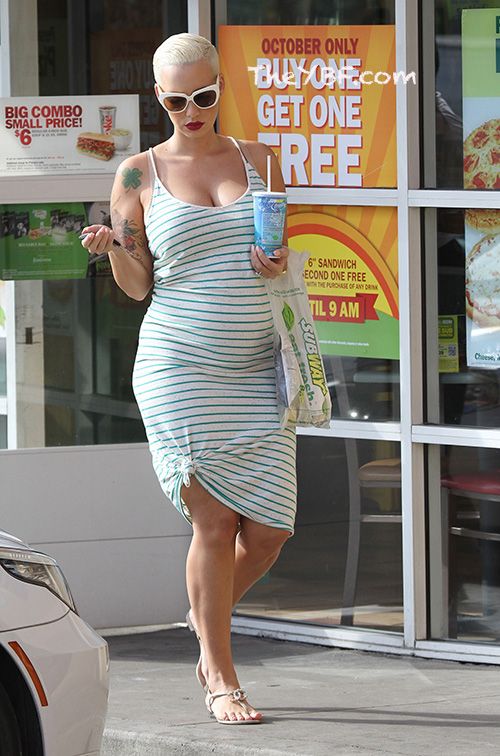 And Amber was also spotted out earlier in the day hitting up a Subway.
Pics: FAME