CELEBS YOU MAY CARE ABOUT...HAVE SOMETHING TO SAY: Stacey Dash & Wesley Jonathan
Oct 08 | by _YBF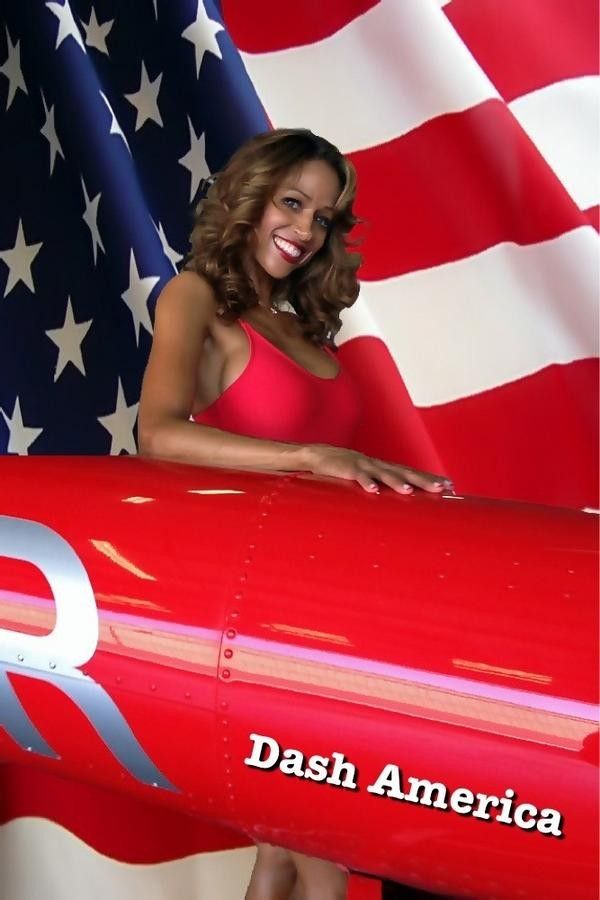 Stacey Dash and actor Wesley Jonathan both made revelations over the weekend. Wesley admitted that he is a "cheater" while Stacey admitted that she supports Mitt Romney. But it's her reasons (or lack thereof) that have folks talking. Deets inside.....
Actress Stacey Dash became a trending topic and irked a few fans and followers yesterday after she tweeted her support for Presidential Candidate Mitt Romney.
She posted a pic of herself wearing a "Baywatch" styled red swimsuit while standing in front of the American flag with a very prominent "R" on display. Her tweet said Mitt Romney was the choice for the future. But when a follower made a negative comment about her choice, she lashed out saying Mitt had "bigger balls" than the follower.
Although her "balls" comment was deleted, we wondered if Stacey was being held hostage or something because her tweets & nastiness seem....a little forced. And unlike her. Was she paid to do this? She defended her words by Tweeting:
My humble opinion... EVERYONE is entitled to one.
But pretty soon, Romney supporters were popping up all over her timeline spreading their message and boosting Stacey's popularity.
Is this a publicity stunt? Or is Stacey really just voicing her politics? We're all for celebs voicing their political opinions--for any candidate--but when you say things like "WOMEN are tired of Obama's disappointments, when it's Mitt who blatantly said he wants to repeal SEVERAL women's rights and healthcare, it screams foolish. Have your beliefs, but be able to back them up properly and have educated opinions.
Actor Wesley Jonathan had something to say too......
"Soul Man" star Wesley Jonathan dished about a few of his exes saying, "I've made mistakes, I've cheated." On the VOH episode, 'Cheating In Relationships,' he revealed how men can cheat saying, "We can separate our loins from our hearts and mind…women can't."
But how do you explain "Why" men cheat? He said about his own mistake, "I at the moment thought that something for that moment was stronger than what I already had but it wasn't cause its for that moment...anything new seems great.

Hmmm.We've heard this before. Your thoughts?
Sidenote: Wesley & actress Denyce Lawton dated for several years. it's unclear whether they are still together--or if she's the one he cheated on.