STRAIGHT OUTTA BROOKLYN: Beyonce's Personal Pics From Barclays
Oct 08 | by Natasha
Beyonce took to her Tumblr to post a few of her own personal pics from her hubby's finale night at the Brooklyn Barclays Center. Check 'em inside...
As Hov & Bey closed out the 8th concert Saturday night with "Forever Young," Mr. Carter brought a bottle of Ace of Spades out with him. And Mrs. BCK posted a pic of the twosome headed to their dressing room after hopping off the stage...boo'd up with their champagne. Cute.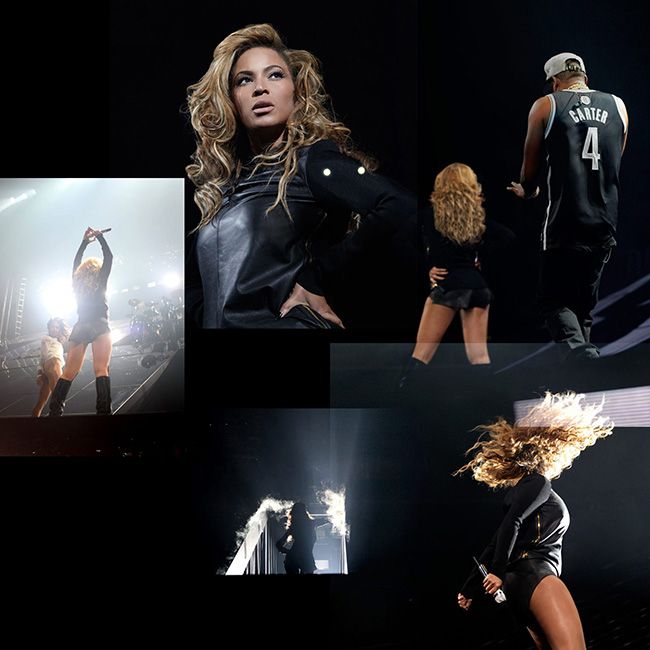 She also posted more pics from her surprise set, and a pic from rehearsals. Check out the performances HERE and HERE in case you missed them.
And as it was previously reported, Jay took the R train to his own concert in BK Saturday night. Check out what it looks like when Hov rides the subway in NYC: