Did Diddy's Baby Moms Misa Hylton CONFIRM Diddy & Cassie Are GETTING MARRIED? (Plus She Gushes About Justin's 4.0!)
Oct 09 | by Natasha
Cassie's been rocking a fat diamond ring on her ring finger for several months now, even tweeting out a picture of the sparkler itself at one point. And even though the internet streets have already unofficially confirmed that Diddy & Cassie are engaged, Diddy's first baby moms, Misa Hylton, gave an indirect confirmation today as well.
Deets inside...
Misa Hylton interviewed with the Power 99 crew today and gave some interesting insight into raising her own son, Justin Combs, and how she feels about Diddy & Cassie's journey to the altar.
The host asked "Are you affected by the fact that Diddy's MARRYING Cassie." Misa didn't clear up the word "marry," and simply answered the question. Did she miss the word marry...or are the twosome actually getting married and Misa thought it was already a known fact? Hmmm....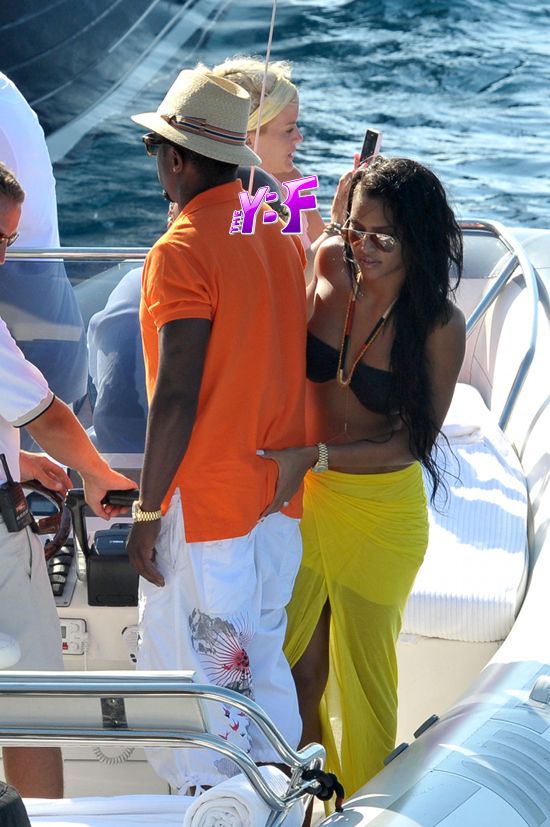 Here's the highlights:
On whether she's affected by Diddy MARRYING Cassie
"No I love Cassie. I like Cassie for him. She's a very nice girl. She's talented she's beautiful and she's really nice to him and to my son. And that's all I can ask for."
On raising a great son, Justin
"I raised him in the same way I was raised. Yes, his dad is very successful and I always wanted Justin to not be an entitled kid and to work hard. my hard work has paid off because he did receive a scholarship, he currently has a 4.0 GPA at UCLA and he's excelling. He's a great kid and a humble kid."
On being pissy about the scrutiny of Justin's scholarship
"Of course. I'm a mother. I was ready to fight, I'm not gonna lie, everybody. It comes with the territory and we're always under scrutiny. Opinions are like buttholes, everybody has one. I wanted to protect my son. I wanted him to feel proud about his accomplishments. It's very important that he understands that he deserves what he earns from his own hard work. His father works hard and earned everything he has, and Justin has to do the same thing. My main concern is how he felt about it and he's fine because he's got two great parents that have his back."
On why she is friends with Diddy's other baby mamas
"[Diddy & I] are not together anymore and [his other kids] are my son's siblings. It's important for him to have a relationship with them. And for me to have a relationship with them for my son. That's just how I am as a person."
Check out the audio above and the full interview HERE.