MAGAZINE FAB: The Harrises Channel The Huxtables For IN TOUCH + The Obamas Grace EBONY Magazine's November 2012 Issue
Oct 11 | by Natasha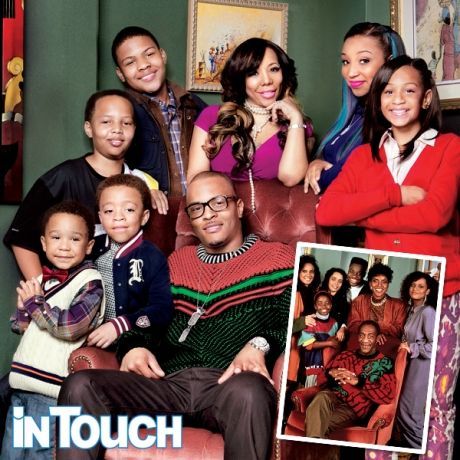 T.I. & Tiny & their horde of kids believe they are the Hip Hop Huxtables. For some reason. So they channeled the iconic "Cosby Show" family pic for the new issue of "In Touch Weekly."
Check that, plus The Obamas gracing the cover of EBONY Magazine's November 2012 issue...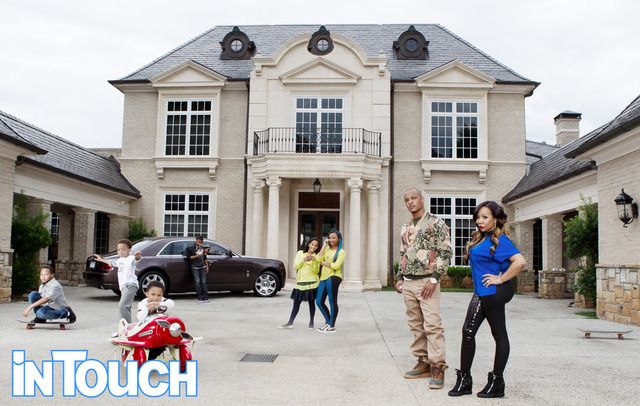 The "Go Get It" rapper and his singer/former reality star wife Tiny are putting their cute family on full display. T.I.'s been nothing but the quintessential recovered family man since his latest jail stint. And we love him for it.
So Clifford Harris--in his Cosby like sweater and chair--Tameka "Tiny" Cottle Harris and their kids Zonnique, Deyja, King, Domani, Major & Messiah all posed it up to resemble the iconi Cosby crew. And the pic is pretty cute.
But no one's about to start rapping about JELLO pudding shots or anything. T.I. told In Touch:
"The Huxtables are more conservative, older and from a different environment. But we share unity, strength and prominence."
We'll give them that.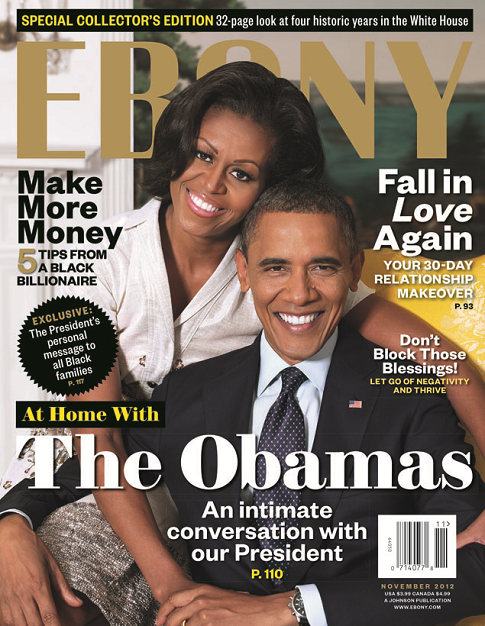 Meanwhile, President Barack Obama and wife Michelle Obama are the cover subjects of EBONY magazine's November 2012 issue. And check out a few highlights from the Obamas' intimate interview less than 30 days before Election Day:
On Jobs:
"African Americans were hit especially hard by the recession…but over the past 30 months, businesses have created 4.5 million new jobs."

On Education:
"We created the first-ever White House Initiative on Educational Excellence for African Americans."

On Health Care:
"…the numbers of working poor who don't have health care who are African American or Latino are higher than the general population…the 30 million people who are going to be able to get health care for the first time…are going to be African Americans.
November 6th. Get ready!
Photo: Alex Martinez for In Touch Weekly