Nelly DETAINED After Tour Bus Raid! Caught With Stashes Of Weed, Heroin & A Loaded Gun
Oct 11 | by Natasha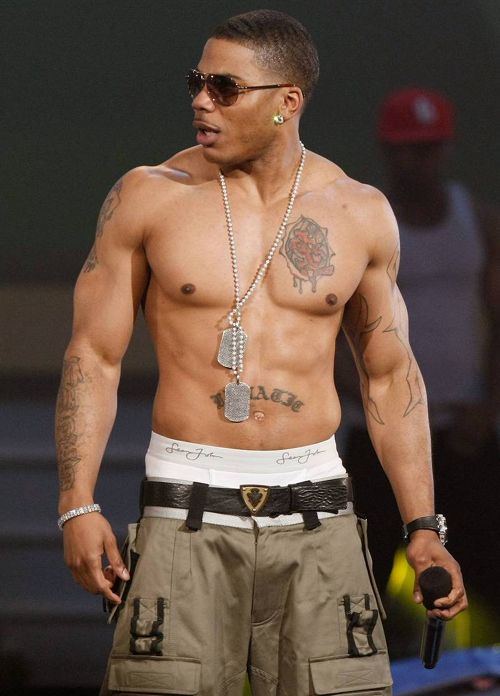 Nelly should be thanking his lucky stars, or good friends who know how to take the wrap if these stashes did belong to him. All because his tour bus was pulled over and raided at a border patrol checkpoint in Texas.
Check out the illegal ish that was found aboard the tour bus inside...
Nelly and his homies rolled their tour bus past a checkpoint at Sierra Blanca in Texas last night. And after cops raided the bus and found an insane amount of weed, heroin and a loaded gun aboard, Nelly & all 6 other passengers were detained. TMZ reports:
We're told cops pulled the bus over -- and after performing a search, they found 36 small baggies of heroin (totaling .64 ounces) and over TEN POUNDS of marijuana inside a large green duffel bag (an amount roughly the size of a large bed pillow).

Cops also say they found a loaded .45 caliber pistol.
But get this--after Nelly's homeboy Brian Keith Jones took the blame for owning all of the illegal stashes, Brian was arrested, and Nelly and the rest of the crew were let go.
Congrats?