Guess Who's Starring In An Ill-Fitting Photoshoot...
Oct 13 | by Natasha
Guess which camera lover pulled off a photoshoot with ill-fitting shoes & an ill-fitting mini skirt? The answer inside...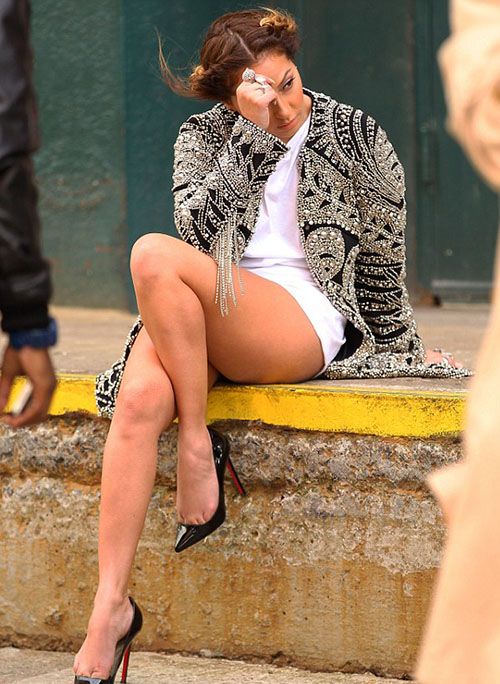 It's Adrienne Bailon. Yesterday in Tribeca in NYC, the reality chick/singer smushed her toes into a pair of way too small Louboutins for her photoshoot. Ish looked painful. This is how chicks get their feet looking like gremlins.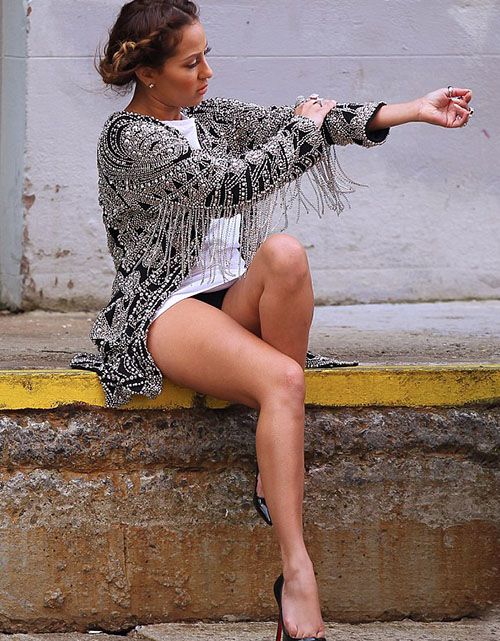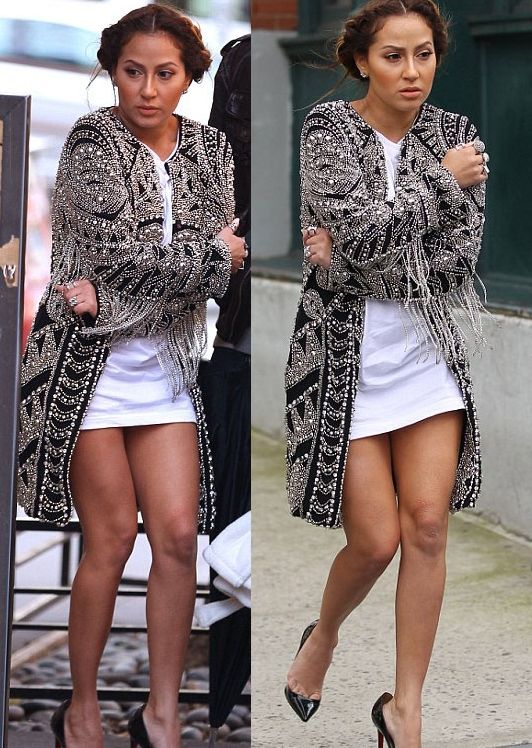 Beauty is pain right?
And y'all know Adrienne loves herself a mini skirt. So her second look was a black beaded one that barely covered her ASSets. This is giving us the vibe of that sheer tragedy from March.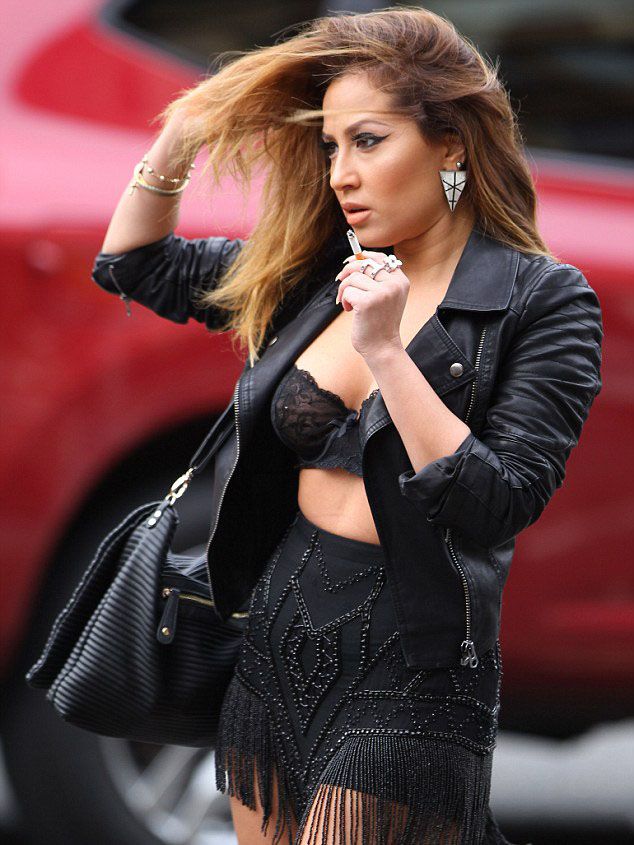 She's still a pretty chick nonetheless. Everyone has wardrobe malfunctions...right?
Pics: SPLASH