Amber Rose's girlfriends threw her an early birthday party in LA recently. See the pics inside....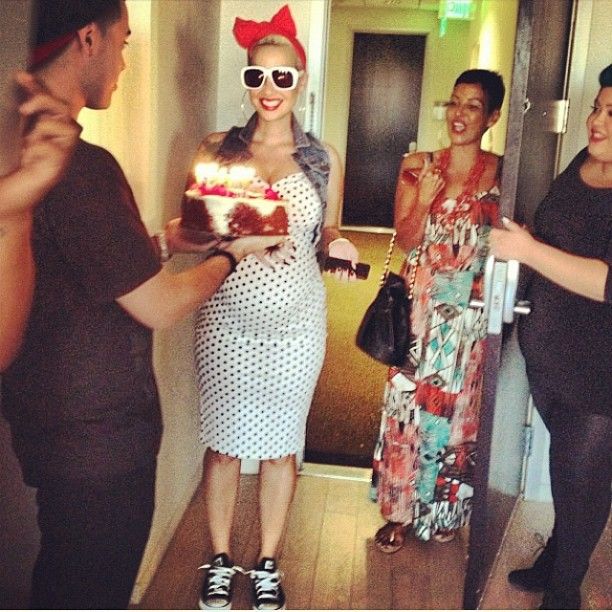 Amber Rose celebrated her 29th birthday this weekend with a early party thrown by her friends. She tweeted, "Awww @priscillaono surprised me with all my besties for a early BDay Party! Thx I love all u guys soooo much. My Bday isn't until oct 21st but I won't be back in la until after my BDay so my friends celebrated 2nite with me! How Cute :-)"
Amber wore a polka dot dress with a bright red bow tied to her head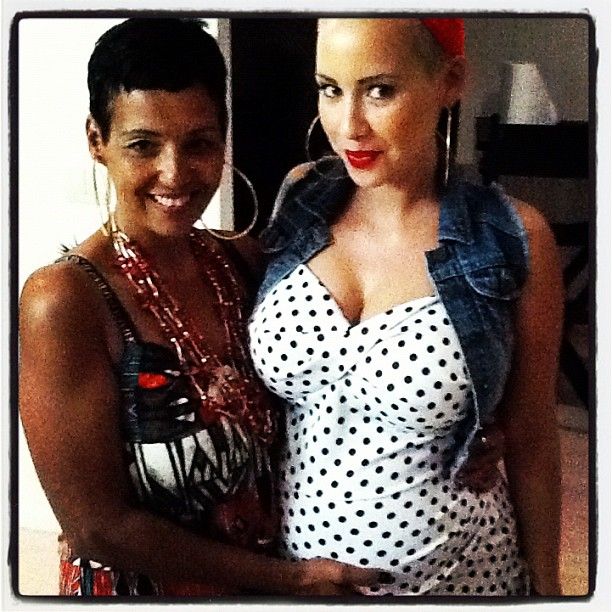 And it's clear Amber gets her freshness from her mom who joined in the fun.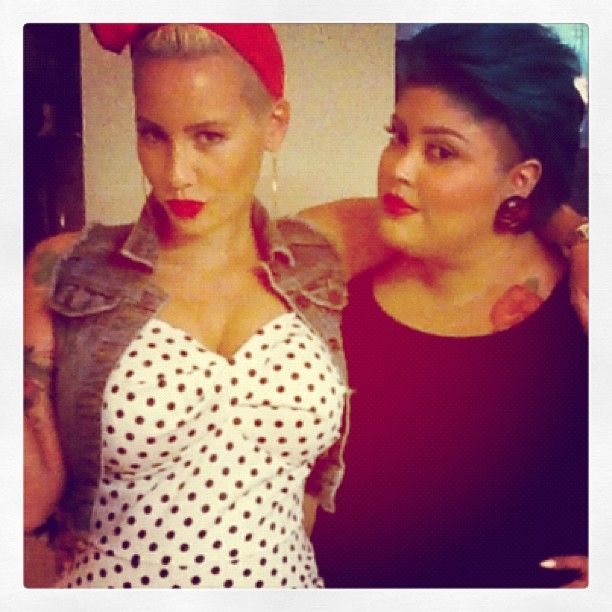 Amber is now 21 weeks into her pregnancy.


It looks like the mommy-to-be had a good time. Congrats and happy birthday!
The Randomness:
1. Birdman drops $14.5M on luxurious Miami mansion. Story
Photos via Instagram