Brandy Chops It Up On "Watch What Happens Live," Says She Wishes More Folks In The Industry Would Come Out The Closet
Oct 19 | by Natasha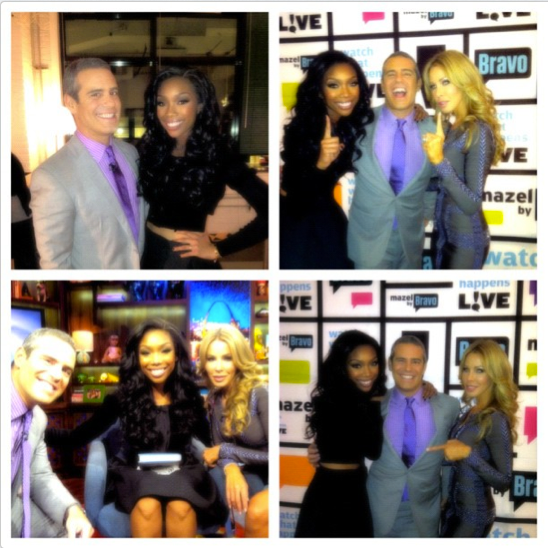 Brandy's been on mad promo rounds in New York since her album hit stores this past Tuesday. And last night, she made her way to Andy Cohen's "Watch What Happens Live" last night and dished on working with Frank Ocean....and why others need to come out in this industry.
Brandy hit the "WWHL" couch with Andy Cohen & "Real Housewives of Miami" star Lisa Hochstein. And when she played the "Plead The Fifth" game, she dished on working with Frank Ocean on her album (he wrote her "Scared of Beautiful" track). And she explains that she wishes those who want to come out of the closet would follow his footsteps:
"I just knew he was a genius."
"To tell his truth, it's so inspiring and I'm so happy for his success...People don't understand or accept and that's bad that they don't do that," she said. "I'm wishing they would just tell us."
Check the video above.
The singer also rolled to the "Wendy Show" to perform "Wildest Dreams" (which she says was inspired by her boyfriend Ryan). She rocked a colorful Stella McCartney look with the new Stella McCartney black & white booties. Check out her performance and interview that aired today:
By the way--Brandy revealed that her fave date with Ryan is when he took her to the San Diego zoo!
BONUS: During yesterday's taping for "Live With Kelly & Michael", B Rocka snapped a pic with Mrs. O: