Tyra Banks HOSTS Chanel Iman, Estelle, Rosario Dawson And MORE At The Flawsome Ball In NYC
Oct 19 | by _YBF
Model mogul Tyra Banks hosted "The Flawsome Ball," a swanky charity event to benefit The Tyra Banks TZONE Foundation, last night. See Rosario Dawson, Estelle, Chanel Iman and more celebs lend their support inside....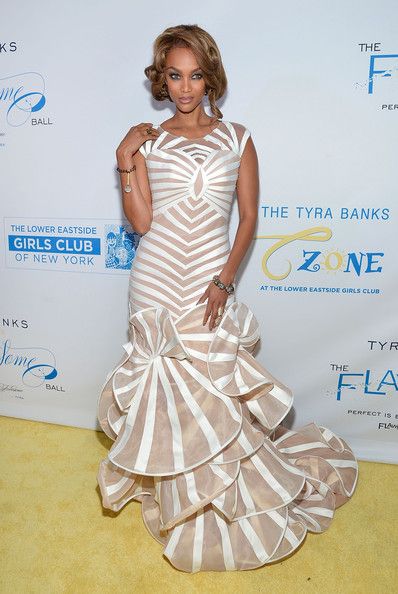 Last night, Tyra Banks hosted a grand charity event at Capitale in NYC to benefit The Tyra Banks TZONE Foundation. The foundation seeks to 'empower girls and young women to live their dreams, discover new possibilities within themselves and take on life's challenges with fierce determination and drive.'
And she decided to bring out her most eye popping white striped sheer gown for the occasion, which raised money to complete the city-block long center that caters to the technological & emotional needs of young girls.
This is the 38-year-old model's first ball. She dubbed it flawsome -- flaws plus awesome -- because, "it's about things that are different: eyes that are too far apart, forehead that's too big, a little gap in your teeth, freckles all over your face, little dimple in your booty."

Banks told ABC News Radio on Thursday night's yellow carpet that, "those type of things that are not the typical norm are flawsome; are beautiful."
Tyra chose an unforgettable look which featured optical illusion style paneling and an origami-style fishtail hem for the evening.
Posing with fellow gorgeous model Chanel Iman, Tyra explained why she started the foundation saying, 'I launched the Tyra Banks TZONE Foundation with my own money because I feel I have a responsibility to lead by example and bring attention to the issues facing girls and young women."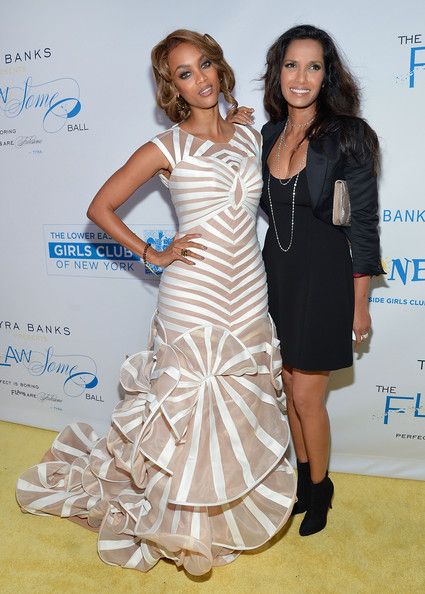 "Top Chef" host Padma Lakshmi lent her support.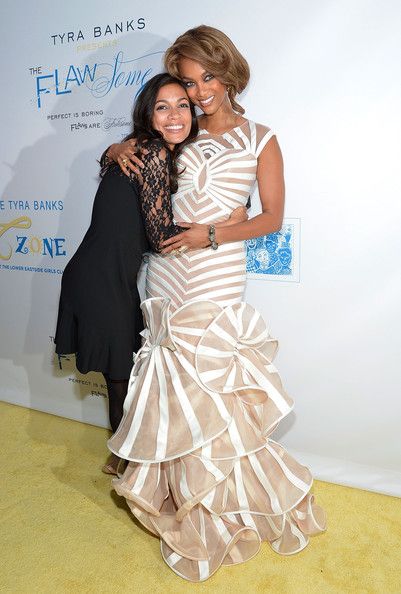 Actress Rosario Dawson also attended The Flawsome Ball.
Tyra's fellow ANTM judge and PR guru Kelly Cutrone posed on the yellow carpet along with new "ANTM" judge Rob Evans (whom she denies dating....but they look mad comfy.)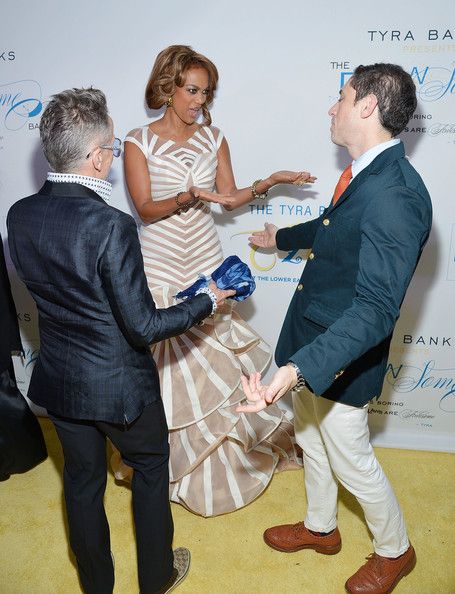 Barney's Creative Ambassador-at-Large, Simon Doonan, chatted it up with designer Jonathan Adler and Tyra.
Ty Ty posed with her mom, Carolyn, who clearly passed on her good looks to her fave gal.
Sports Illustrated Swimsuit model Damaris Lewis chose an all-black look.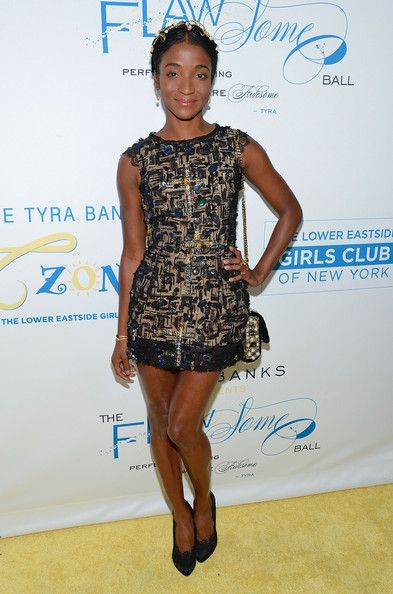 Jewelry designer and socialite Genevieve Jones attended.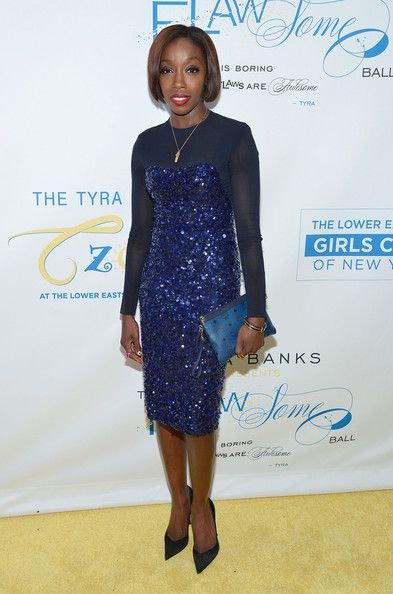 Singer Estelle picked a sparkly blue gown for the ball.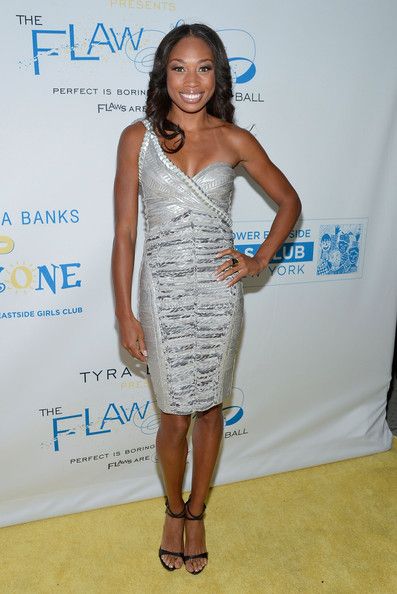 Olympic champion Allyson Felix seems to be enjoying the NYC charity season as we've seen her out a lot.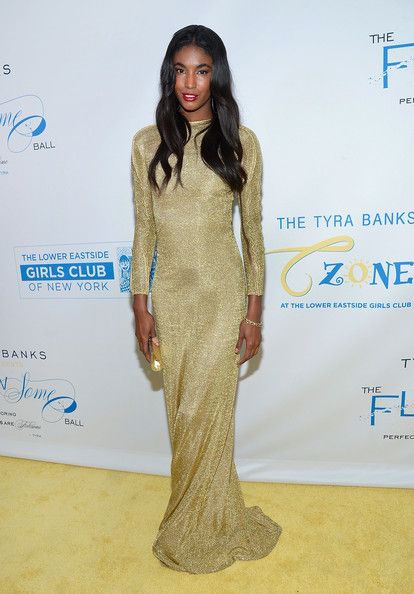 Sessilee Lopez looked stunning as usual in her gold gown.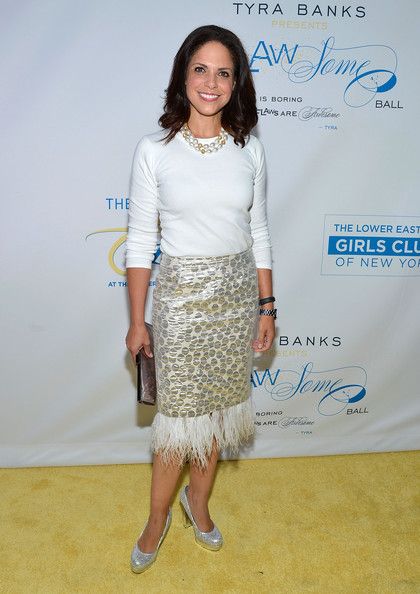 CNN's Soledad O'Brien supported Tyra's cause.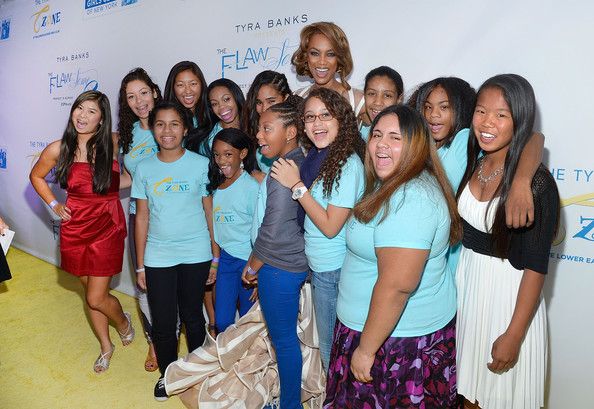 It's great to see Tyra inspiring so many girls. Flawsome!
By the way, Drake performed "The Motto," "Take Care," & "Make Me Proud" for the ladies.
Photos via Mike Coppola/Getty Images North America