Nicki Minaj's "Come On A Cone" VIDEO + Kendrick Lamar Goes ON THE ROAD For JAY Z's Life+Times
Oct 22 | by _YBF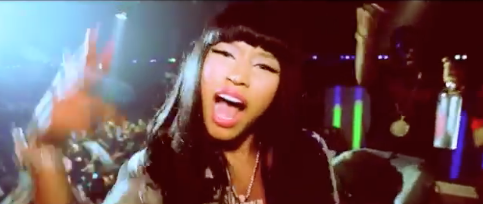 Nicki Minaj just released a new video for "Come On A Cone" from the upcoming 'Pink Friday: Roman Reloaded: The Re-Up' disc. Watch the video inside and see video of Kendrick Lamar promoting his debut album.
Nicki takes it back to her grimy street rhyme days in the "Come On A Cone" video (yes, that's the real name) from 'Pink Friday: Roman Reloaded: The Re-Up' (Nov 19). The video was directed by Grizz Lee and shows footage from Nicki's tour and personal life. She tweeted,
"BARBZ!!!!!!! about to post smthng….," the 29-year-old singer tweeted. 'it shld be up on mobile now barbz, zzzaaaamnnnnn….. =p"
Watch the video here:
Also in music.......
JAY Z's Life+Times went ON THE ROAD with west coast rapper Kendrick Lamar and his T.D.E. crew as they prepared for the release of Kendrick's Good Kid m.A.A.d City. Baller LeBron James makes a cameo!