GUESS MY CELEBRITY MOM!
Oct 24 | by Natasha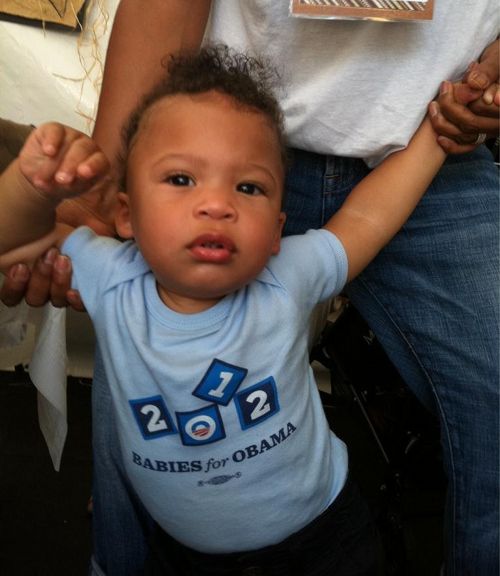 This little cutie is growing up fast! Can you guess who the tiny tot's celeb mom is? Answer inside...
He turns 1 next month, and he's already a hard core Obama fan. And it's all thanks to his celebrity mom. Can you guess who his mom is?
Wait for it....
It's Nia Long! Her son Kez Sunday rocked his Obama 2012 baby onesie recently and mommy Nia posted a pic on Twitter. And she also showed off her own pic with Mr. President.
There's also some good news on the job front for Nia. She, along with her former Love Jones co-star Larenz Tate, have signed on as recurring season two guest stars in the hit SHOWTIME® comedy series, HOUSE OF LIES. Tate will play Marty's (Don Cheadle's) younger, less-ambitious, activist brother, while Nia will stars as a fellow consultant and former classmate of Marty's who proves to be a formidable foe.
The second season of HOUSE OF LIES (fab show by the way) begins shooting in Los Angeles in November for a Sunday, January 13th at 10 p.m. ET/PT. We'll be watching.