"L.A. Basketball Wives" Seem Unfazed After Four Get AXED From Show
Oct 29 | by Natasha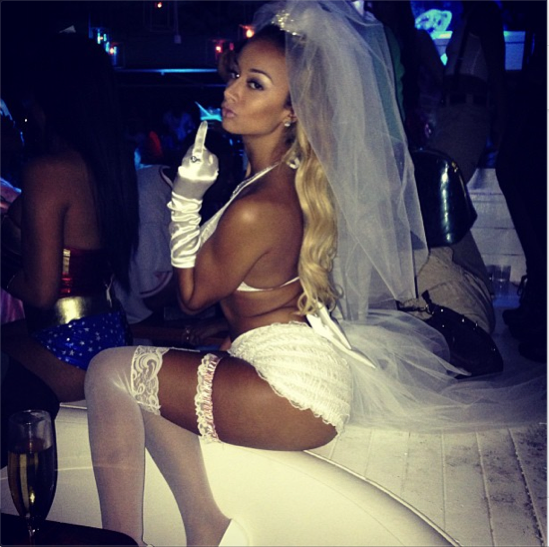 When word hit the net yesterday that four out of the six stars of "Basketball Wives: LA" got their walking papers, none of the ladies seemed too fazed. Check out how they responded (or didn't respond) inside....
What happens when VH1 reality show chicks don't allow "all of their reality to be filmed"....i.e., they don't allow for the cameras to fully exploit them like their Miami counterparts do? VH1 gives them pink slips.
According to reports, Laura Govan, her sister Gloria Govan (who is now getting the axe for the second time), Malyasia Pargo & newbie Brooke Bailey have all been fired from the show. All because--supposedly--they wouldn't allow VH1 to film "all" of their "reality."
The final straw for VH1 is when Gloria jetted off to Vegas to get hitched to Matt Barnes, all without letting the cameras in on it. And she didn't let network know it was even happening. Well welcome to the club VH1. Womp.
So...Jackie Christie and her frenemy Draya Michele will be the only 2 asked back. And what do the ladies think of this? They found out yesterday along with everybody else--and most refrained from speaking on it. And those who did--seemed pretty unfazed.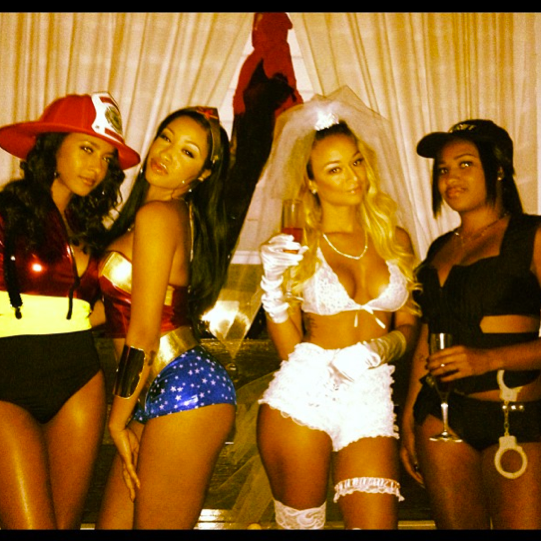 Draya said while partying it up in L.A. for Halloween Sunday night...as a "bad bride": "Basketball wife my ass. Waaaaayyyy baaaaaaddddder!"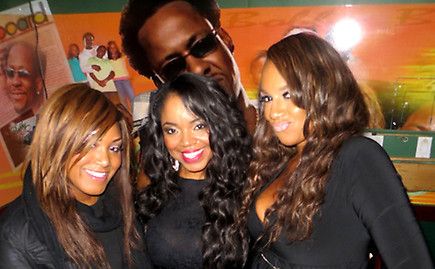 Jackie Christie seem to not have a care in the world as she made her way to Shanice's show and Nick Cannon's party over the weekend, and said Sunday: "At movie with fam just had best dinner ever! :) hope your enjoying your day... Xo"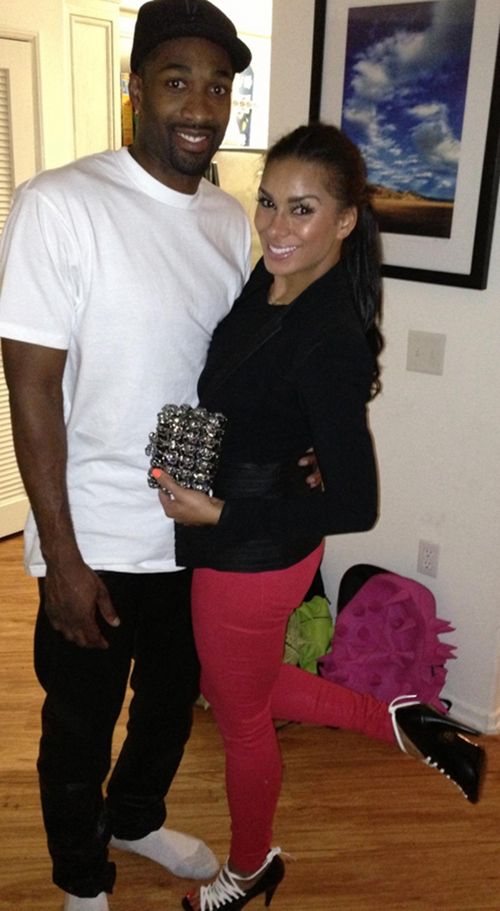 Laura (who tweeted the above pic recently of her and fiance Gilbert Arenas) cryptically tweeted Sunday evening: "Basic chicks start rumors."
Gloria & Malaysia have yet to comment on the situation...but are surely tweeting about everything else.
And Brooke wrote a mysterious: Everybody relax ... LOL ... This was after her party walk-thru in Birmingham alongside MiMi Faust of "Love & Hip Hop Atlanta" early Sunday. Chick jetted to Vegas later on for more partying and wasn't letting the news get her down.
Gotta get those ends while ya can....
The Randomness:
1. Evelyn Lozada reportedly wants her No Contact order on ex-husband Chad Johnson dropped. STORY