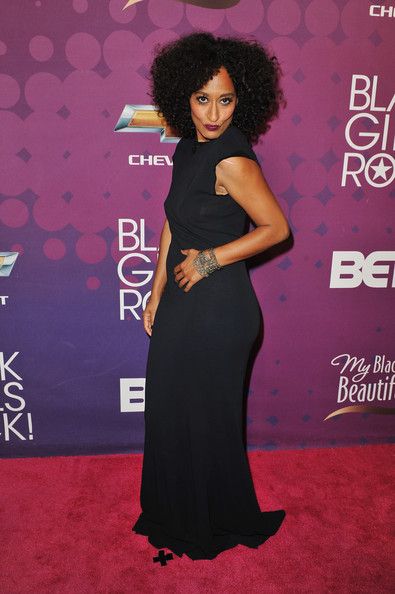 Actress and fashionista Tracee Ellis Ross is celebrating her 40th birthday! See some of our fave stylish looks of hers inside....
Style icon Tracee Ellis Ross celebrates her 40th birthday today. The "Girlfriends" actress and former "Reed Between The Lines" star has made an impact on the entertainment industry with her philanthropic work and willingness to lend her name to a worthy cause.
And with her unique sense of style, she's also become a fashion staple whom designers love to dress...and who we love to emulate.
To celebrate her big day, Tracee posted a never-before-seen video of her 18-year-old self and her mother, Diana Ross, walking down a Paris runway for an über dramatic Thierry Mugler Fashion show. Along with the video, Tracee provided a first hand account of her experience in the show and a photo gallery including behind the scenes images of Naomi Campbell, Diana Ross, Linda Evangelista, Grace Jones and Lauren Hutton HERE.
Check out some of Tracee's fab looks in the gallery...