WILLOW-RIFIC! Happy 12th Birthday Willow Smith!
Oct 31 | by Natasha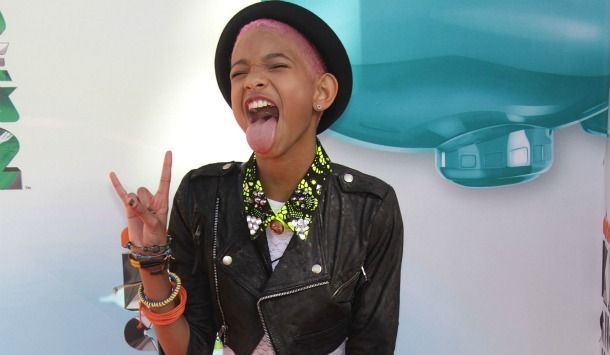 It's an eery coincidence that the ever eclectic child of Hollywood Royalty--Willow Smith--was born on Halloween. it explains so much. Celebrate Willow's big 12th birthday inside...
She already has several movies under her belt, a few chart topping singles, almost 3 million Twitter followers and millions of Instagram followers. And she's only 12. What could make a 12-year-old that interesting? We don't know--but having parents like Will Smith & Jada Pinkett Smith surely does help.
Willow's known for being her own chick, changing her hair color and style every hour it seems, and rocking the most unique style we've ever seen on a pre-teen. And we hope, today, she has even more fun with life than usual.
Next up for the triple threat? She's starring in the upcoming Annie remake. And helping her equally talented brother, Jaden, promote his upcoming music projects.
HAPPY BIRTHDAY WILLOW!
Celebrate by checking out her most fun looks of the year in the gallery below....