LeBron, Dwyane & Chris FLAUNT Their Heat Championship Rings....And Their Wives & Girlfriends Got Championship Rings Too!
Nov 01 | by Natasha
They weren't with them shootin' in the gym....but they were surely keeping their bodies & minds right in bed after the gym. That's why Miami Heat NBA champs LeBron James, Dwyane Wade & Chris Bosh created duplicate NBA championship rings for their leading ladies. And it took no time for the crew to put their pics on blast.
Pics inside....
At Tuesday night's "Ring Ceremony" where all of the Miami Heat players got their NBA championship rings, prior to their Eastern Conference opener against the Celtics at American Airlines Arena, the players weren't the only ones getting dripped in diamonds.
The Big 3 (and likely other players) created duplicate championship rings for their ladies. LeBron gave a matching black & diamond ring to fiancee Savannah Brinson, Dwyane Wade copped one for girlfriend Gabrielle Union, and Chris Bosh handed one over to wife Adrienne.
By the way, many professional sports champs create some type of championship memorabilia for their significant others, in the forms of charms, rings, necklaces, more.
The ladies looked fab for the event and afterparty as well: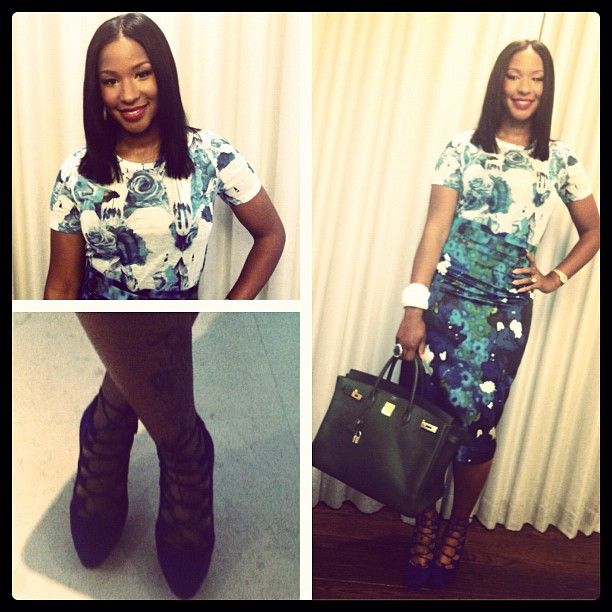 Savannah's been on a bridal bootcamp style workout plan and it's clearly paying off. She looks great!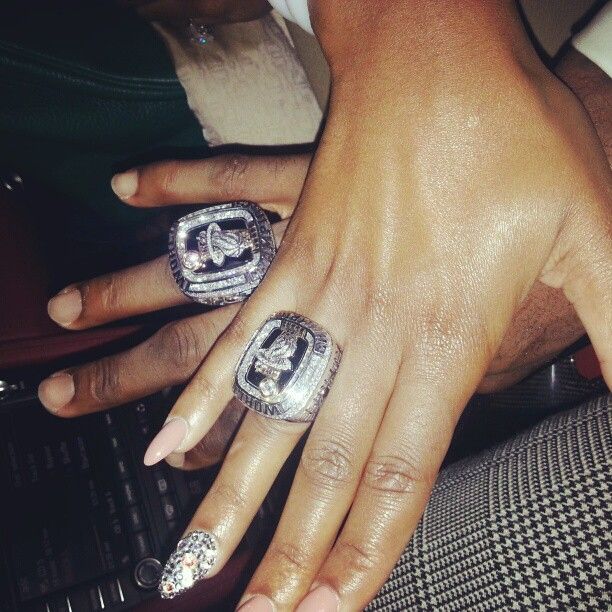 She and LeBron showed off their matching championship rings. Loving her nails.
Gabby & Dwyane snapped a cute intimate pic showing off their matching rings. By the way, Gabby recently told JustTheFab.com that she's very content with simply being D-Wade's girlfriend for now. No plans for marriage. She said:
we like each other a lot and we both failed miserably the last time either one of us got married. So, I think we're doing it slow, you know what I mean? I think when you rush in, then people have crap to say. If you go too slow, people still have stuff to say, so, I think we have to just take it at the pace that's great for us. But, who knows? I'm open to everything, but right now I just like saying "my boyfriend, my boyfriend, my boyfriend D Wade'. And then maybe later, provided my eggs aren't dust, we'll see what I can (coughs) cough out.
Oh...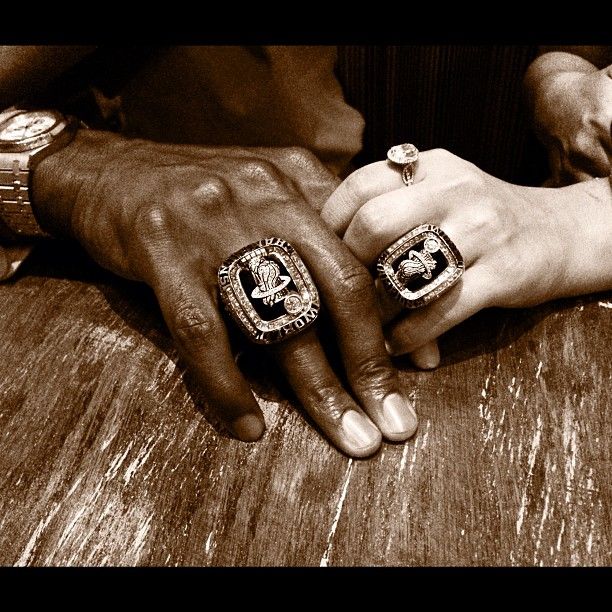 And Chris & Adrienne Bosh showed off their rings.
Must be nice...
Pics: Twitter/Tumblr