Lil' Wayne GETS GROUNDED By His Doctor + Rita Ora ROCKS THE STAGE On "Late Show" + 50 Cent BREAKS UP The Money Team
Nov 01 | by _YBF
Rapper Lil' Wayne has been ordered to stay out of the friendly skies following his two health scares. Get the deets inside and find out about 50 Cent disbanding The Money Team (TMT) and see Rita Ora on "The Late Show."
As Lil' Wayne recovers at his mom's home, he's been grounded by his doctors and ordered to stay out of airplanes. We told you earlier about Weezy's two health scares while in the air, so now he's only going to be traveling by bus.
Sources close to him say he's been to the doctor twice since getting out of the hospital and has nurses who check on him regularly.
Though he's still recovering, his reps say he plans to take a luxury bus to his home in Miami where he will continue to get rest and get better.
Get well Weezy!
And on late night television....
Rita Ora, who just went public with her relationship with Rob Kardashian, performed her hit track "R.I.P" on "The Late Show with David Letterman" last night. The track appears on her debut, ORA. She later tweeted, "letterman was awsoooome!"
In other music news.....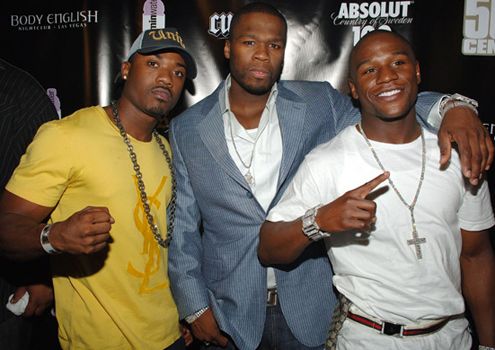 50 Cent has been dropping a few bombshells on Twitter lately, but unlike the old days, his barbs aren't aimed at fellow rappers.
He's revealed that TMT (The Money Team) has broken up and ironicallly....money was one of the reasons for the split. And now that TMT is no longer....he's discounting TMT merchandise. And to add salt to the wound, he's selling some of his personal TMT items for a dollar. WOMP.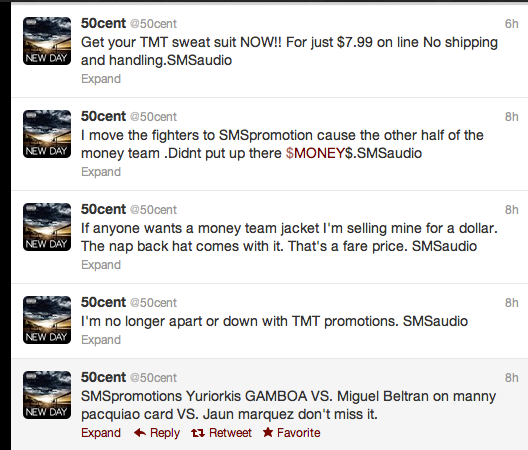 So what led to this? Well for starters, 50 is getting into the boxing game, as a promoter, and working with Manny Pacquiao. This business relationship couldn't have done much for his bromance with Floyd Mayweather (especially since Manny is his chief rival and there are rumors Floyd and 50 aren't getting along). Sigh......
We wonder if 50 is working with Manny strictly to make money or is this to get under Floyd's skin? Kowing Fif....it's a little of both.