CAUGHT ON TAPE: Juvenile's SON Young Juve ARRESTED For ASSAULT In Florida, BEATS UP A Female
Nov 02 | by _YBF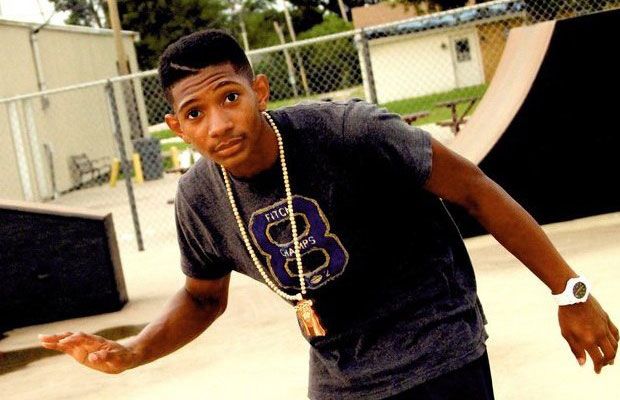 Young Juve, the son of rapper Juvenile, was arrested for allegedly assaulting a couple outside of a Halloween party in Orlando, FL on Wednesday. Get details about the altercation and watch fight footage inside...
Young Juve, the son of rapper Juvenile, was busted in Orlando, FL on Halloween for allegedly assaulting a couple leaving a party.
Footage from the altercation has surfaced online and shows Young Juve viciously punching a female who is seen lying on the ground. During the fight, Juvenile (in a black t-shirt) is seen trying to restrain his son and escorts him to a waiting SUV before driving off.
Young Juve says the fight broke out because his mother and sister had been disrespected by the couple (mainly the male). He tweeted,
Though the clip only shows him assaulting the female, it can be assumed from the tweets that he also hit the male. He also tweeted that people will understand what happened once more fight videos are posted. I guess that's how we're proving points now...waiting on videos of the fight.

Ironically, Juvenile had his own Florida brawl a few months ago in Miami outside of a club. Sigh....maybe father and son need to stay out of the club and get out of Florida.
Watch a clip of the fight and the aftermath here (warning NSFW):
EXTRAS:
The family of Natina Reed is accusing the Gwinnett Police Dept. of dragging its feet in the investigation of her death. They also requested more infomation from the police saying they feel the police report tells them very little about Natina's death and they need it for closure. The family said the story that Natina was living in a motel is not true, she was just there in between moving into a new home. Story.