Gabby Douglas Is A 2012 WOMAN OF THE YEAR! + LeBron, Savannah & The Kids Star In CUTE Samsung Commercial
Nov 02 | by Natasha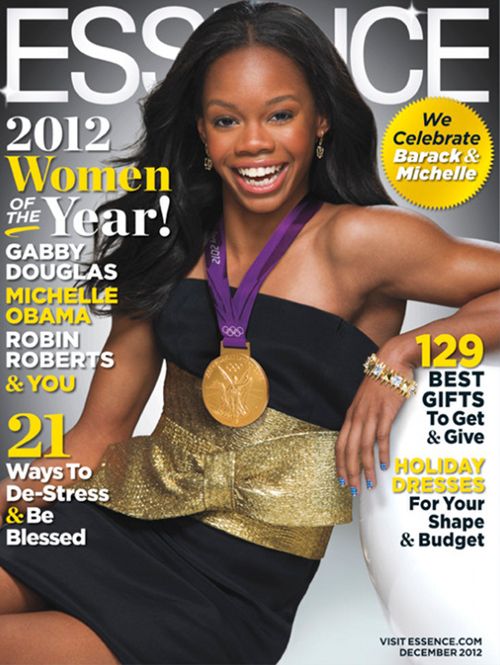 Gabby Douglas is still flying high months after her history making Olympic Gold wins. Check out the gymnast covering the December 2012 cover of ESSENCE magazine as one of their 2012 Women of the Year. Plus, check out the ad for LeBron's newest addition to his roster of endorsement...he included his whole family this time....
Gabrielle Douglas remains America's Sweetheart as she's still covering magazines and little girls dressed as her for Halloween. So it's no surprise she's been named as one of ESSENCE's 2012 Women of The Year...and is their December 2012 cover girl.
In the issue, Gabby reveals:
"In my dreams I didn't think about how many shows I would be on and how many people would tweet me…it's so cool!"
The cover story also explores what life has been like for the 16-year-old YBF chick after making Olympic history — and why she continues to steal hearts.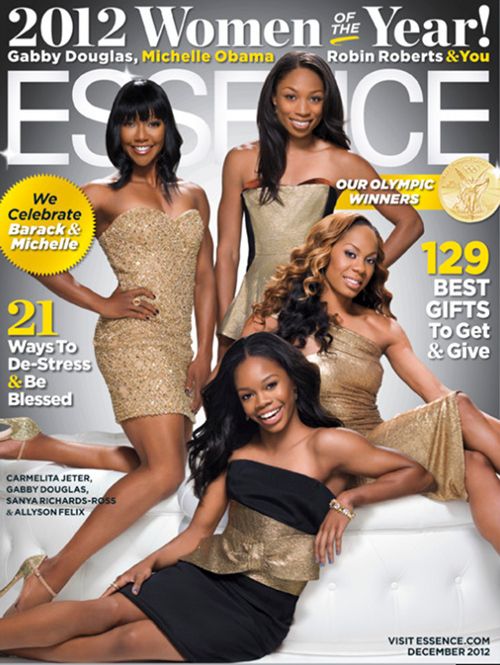 And there's also a second cover featuring the YBF chicks who took over the Track game at the 2012 Olympic games. Carmelita Jeter, Sanya Richards-Ross & Allyson Felix all were featured with Gabby for the alternate cover. Gorge pic ladies!
In other sporty icon news, Miami Heat champ LeBron James is now a spokesman for SAMSUNG. And in his new ad that just aired this week, he's showing off the "real" Miami as he goes through his Game Day rituals, all with his Galaxy Note II by his side.
The baller visits the barbershop, eats breakfast with his fiance Savannah Brinson and their 2 boys, chills with his boys, and hits the game in focus mode. Check out the commercial above.