Eddie Murphy Brings His New Chick Paige To His "Spike TV" Tribute
Nov 04 | by _YBF
Comedian Eddie Murphy was honored by Spike TV and a room full of his peers last night for his enduring contributions to comedy. And he brought his girlfriend along for the ocassion. See pics of Arsenio Hall, Jamie Foxx, Samuel L. Jackson and others who can to toast him inside...
Last night in LA, Spike TV taped a special tribute honoring Eddie Murphy. "Eddie Murphy: One Night Only," (airing on Nov. 14 from the Saban Theater) featured some very funny men (Jamie Foxx, Tyler Perry, Martin Lawrence, Chris Rock and Keenan Ivory Wayans) telling funny stories about Eddie.
And Eddie was more than happy to walk the red carpet with model Paige Butcher (who used to date Russell Simmons of course) on his arm. Hmm...he never brought Rocsi out to events like this.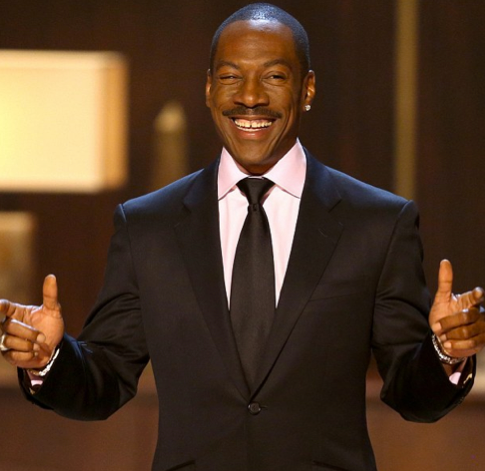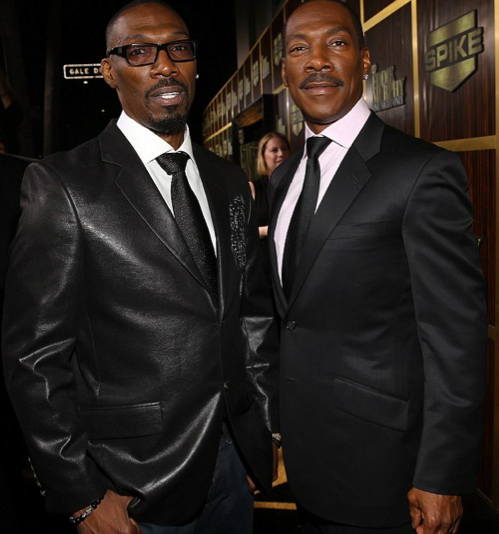 Charlie Murphy was there to support his brother and share some jokes.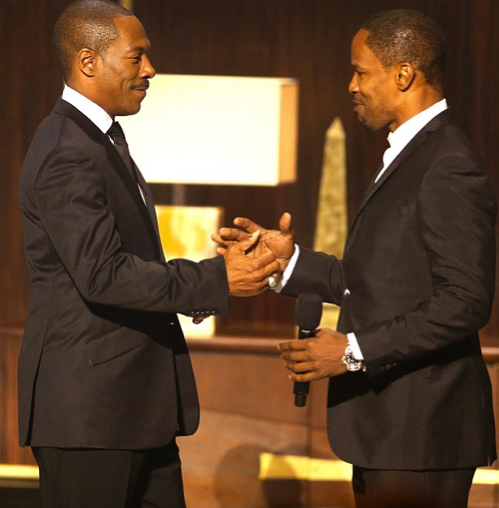 And Jamie Foxx paid Eddie the utmost respect during his tribute.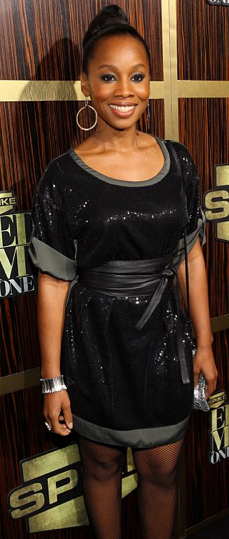 Lovely ladies like actress Anika Noni Rose and tv personality Terri Seymour added a little beauty to the room.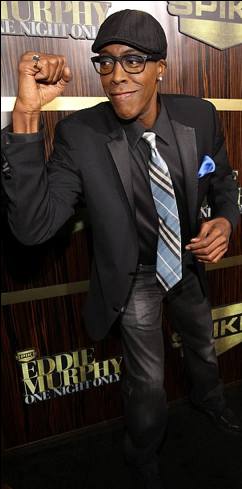 And Samuel L. Jackson thanked Eddie for giving him his first speaking role in Coming To America. He said, "If it weren't for Eddie, we might not have all the wonderful films that I've made, He is a true movie star. You became an inspiration for all young African-American actors." His Coming To America co-star Arsenio Hall (who will be returning to television with a talk show) also attended the taping.
Meanwhile, Tracy Morgan dressed as Eddie from the classic Delirious movie, told a few stories too.
At the end of the tribute, Eddie took the stage and shared, "I am a very, very bitter man. I don't get touched easily, and I am really touched."
"This is really a touching moving thing, and I really appreciate it," he said. "You know what it's like when you have something like this? You know when they sing happy birthday to you? It's like that for, like, two hours... and I am Eddied out."
He told the crowd, "I'm just a retired old song and dance man. That's what you do when you're retired: You come out every now and then and talk about the old days."
Retired? Oh.
Photos via Getty Images