IT'S ELECTION DAY! Why TheYBF.com Supports President Barack Obama
Nov 06 | by Natasha
Election Day is finally here! And if you're like us, you're glad the day is finally here. We can stop focusing on the overwhelming ads and negativity, and after today, we can hopefully focus on moving FORWARD with President Obama.
Check out TheYBF.com's Top 5 reasons why WE are voting to RE-ELECT Obama, and why we believe YOU should too....
Here's what matters to us:
1. President Obama believes women's health decisions should be made by women themselves, NOT the government.
President Obama says, "I believe women are perfectly capable of making their own decisions about their bodies."
This belief encompasses a woman's right to choose, but it's not limited to only that. This is the United States of America. We pride ourselves on non barbaric, non-forced ways of human beings in this country doing what they feel is best for THEIR own bodies. A woman's medication, contraception, reproductive rights and preventative screenings and healthcare decisions should be left up to YOU. Singling out women's medication & screenings to not be covered by insurance companies is not fair or healthy for this country. And a woman's reproductive decisions being made for her by a government, or any man who will NEVER be able to relate to a woman's health care issues, is simply unacceptable for us. President Obama agrees.
Willard Mitt Romney said he would "be delighted" to ban laws giving women the choice over their reproductive decisions, and will also make contraception & preventative healthcare logistically harder to get for millions of women.
2. President Obama TOOK ACTION on Fair Pay for women.
The very first bill the President signed into law was The Lilly Ledbetter Fair Pay Act of 2009. He's not just talking about fair pay for women, he's being about it. This act superseded the Supreme Court's decision that put limits on when and how women can file an equal-pay lawsuit regarding pay discrimination. So the President made the enforcement of the rule easier and more forceful for women.
This law does not just affect women. It affects the economy as a whole. It was reported that hundreds of millions of dollars could be put back into the economy if women were paid equally and fair for doing the same job as their male counterparts.
When Romney was asked about joining in on this act, he declined to take action. And when asked how he feels about fair pay, he avoided the question and brought up the women he hired in his own administration years ago (which has nothing to do with how they were paid) after having to resort to finding "qualified women" in binders.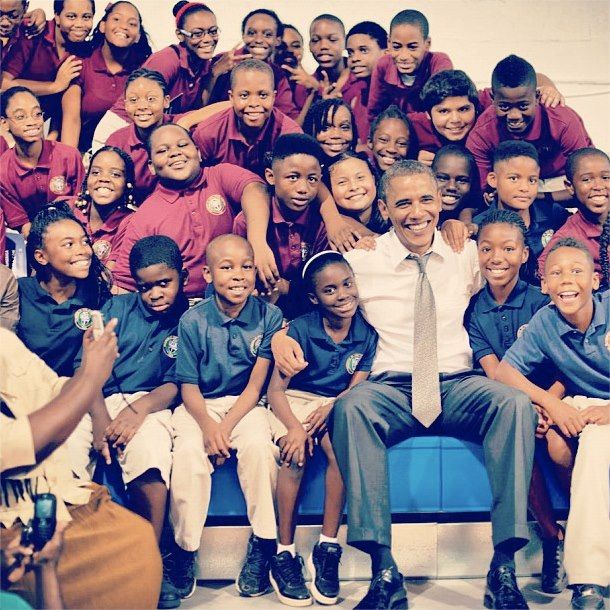 3. President Obama pushes the government to take responsibility in education.
Obama said, "A higher education can't be a luxury--it's an economic imperative that every American should be able to afford." Some in the black community have criticized Obama for "not doing enough for blacks." Well, education is one of the best equalizers of race. It indeed is one of the most important and most effective necessities. When we give everyone an equal shot at higher education, we are indirectly helping our community as well.
Romney, on the other hand, said the way to circumvent the excessive costs of higher education many socioeconomic groups are priced out of, is to "ask their parents for the money." Sorry Mitt--that's not a guaranteed option for 99% of America.
4. President Obama does not use war as a means to make money, unnecessarily intimidate, or to boost his and this country's ego.
The President said he would end the war in Iraq...and he did. He said he would end the reign of Bin Laden...and he did. The USA has gained more respect with the rest of the world than we have had in years. And President Obama has repaired the diplomatic relationships ruined by President Bush and others. Diplomacy can be effective with the right person in office.
Mitt Romney wants to go back to the same "fear & intimidation" tactics that got us in trouble with the rest of the world during the last administration. Bad relationships lead to a worse economy and more wars. We're with our President on this one.
5. President Obama knows the REAL definition of small business, and how it affects job creation in this country.
Small businesses are the heartbeat of America. Mom & Pop stores, regional stores, and local stores/marketplaces give more jobs to certain communities and with black women on the rise with starting businesses, this is a big issue for us.
Mitt Romney likes to say he is for helping small businesses, but his definition of small business is a billion dollar company like Trump, Inc. and Bain Capital. At least we know what we're getting with the taxes our President wants to place on businesses. But we don't have time for Mitt's trickery that will likely kill most businesses.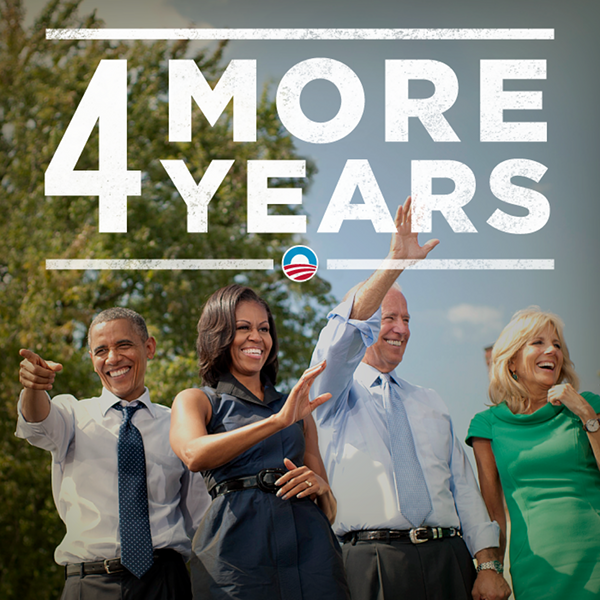 There are obvious, clear cut, fundamental differences between both candidates. And it comes down to what you feel is right. For example, we simply do not feel it is right to turn back the hand on the health care reformation the President has put forward. Not everyone can just "pull up their bootstraps" if they never had any boots or bootstraps to begin with. No matter how much money you have, taking care of everyone with the basics in life, and those who cannot care for themselves, is our duty as Americans and human beings. Period.
For these reasons, we support President Barack Obama. VOTE TODAY!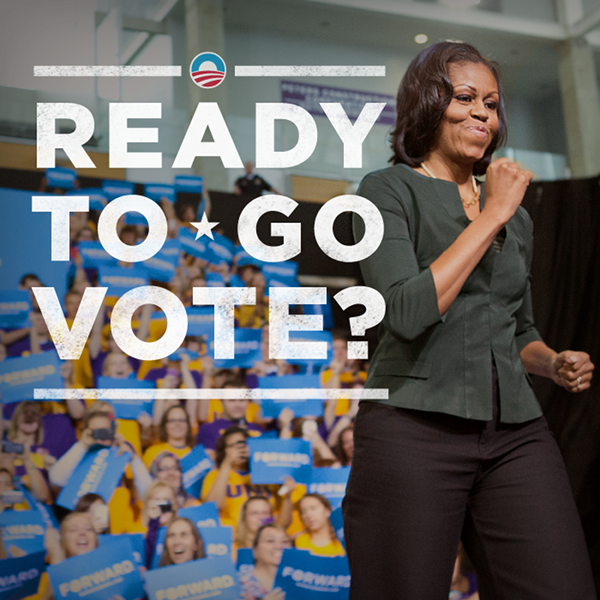 Confirm your polling place HERE.