Jennifer Hudson COVERS The 2012 December ISSUE Of "REDBOOK" Magazine, DISHES On Weight Loss And Her Clothing Line
Nov 08 | by _YBF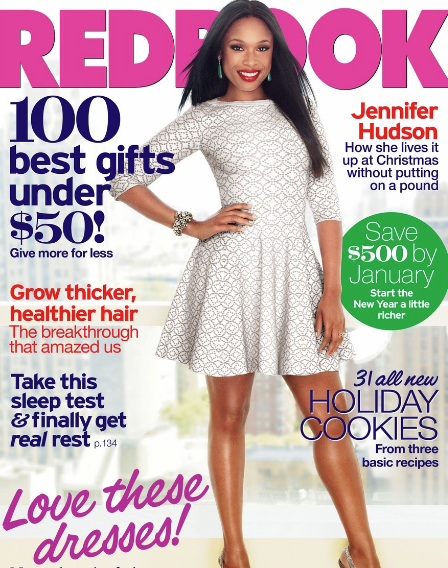 Oscar-winning actress Jennifer Hudson covers the latest issue of REDBOOK magazine. Find out what she said about losing weight and design her own clothing line inside.....
While wearing a sparkly dress in a photo shoot by Ruven Afandor, fab actress Jennifer Hudson covers the December issue of REDBOOK Magazine and talks about her dramatic body transformation and designing her own clothing line. By the way, she says she's done losing weight and is just maintaining now. She also reflects upon the life of her slain nephew Julian D. King.
Here are the highlights:
On how she feels after shedding the pounds:
"I'm getting used to my new self more than anything else. I got used to being plus-sized and knowing how to be that, whereas this is like, 'Okay, who am I?' I keep thinking that I probably need an extra-large or a large and the stylist is like, 'No, you need a medium or a small.'"

On why she wanted to design her own clothing line:
"I know what I like, and that's what it's all about. It's like, who's your fashion icon? Me. And no one but you knows what you feel most comfortable in. I look at each piece and think, 'Could I wear that as big Jennifer or could I wear that now?' I want to consider every girl."

On how she honors her late nephew during the holidays:
"The Julian D. King Toy Drive and Christmas dinner is for kids who are doing well in school — just progressing, they don't necessarily have to have all A's or B's — and we grant whatever their Christmas wish is. With everything that happened with our family, it's hard to get through the holidays. So I was wondering, 'How can we turn a negative around make it a positive thing?' And so we came up with giving back."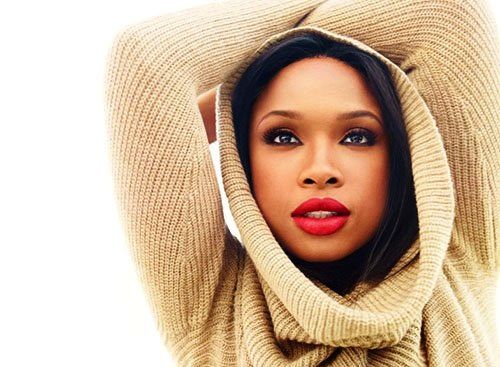 Jennifer is currently filming season 2 of "Smash." Gorgeous looks.
P.S. Jenny is set to perform, as well as Seal and others, at the this year's Nobel Peace Prize Concert in Oslo, Norway on December 11th.
Photos via Ruven Afandor for REDBOOK