Nicki Minaj LAUNCHES "Pink Friday" Fragrance In Australia, PRESENTS At The 2012 ARIA Awards + Steven Tyler APOLOGIZES For Offending Nicki
Nov 29 | by _YBF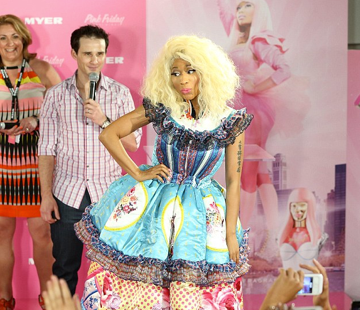 Nicki Minaj launched her "Pink Friday" fragrance Down Under and made an appearance at the 2012 ARIA Awards today. Peep her wacky outfits inside and find out about Steven Tyler apologizing for his comments about her.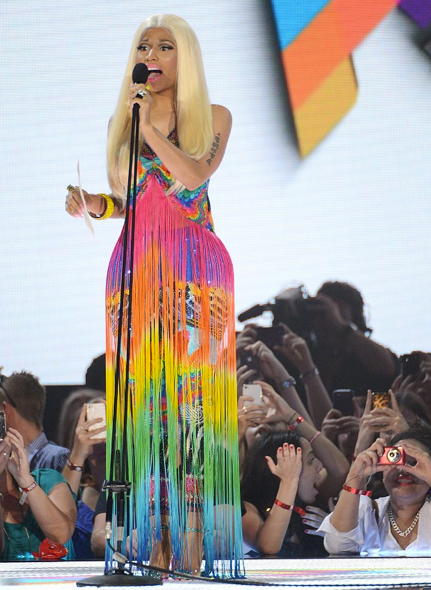 Hours ago (since Australia is 14 hours ahead of the East Coast here in the States), Nicki Minaj appeared on stage at the Entertainment Centre in Sydney, Australia for the 2012 ARIA (The Australian Recording Industry Association Music) Awards.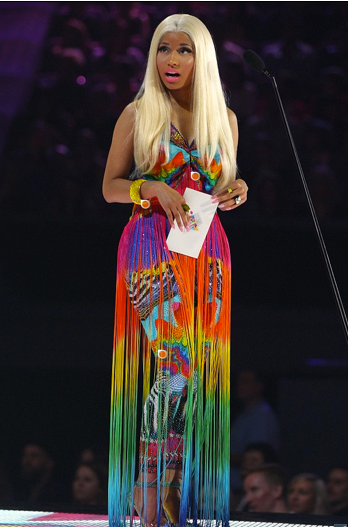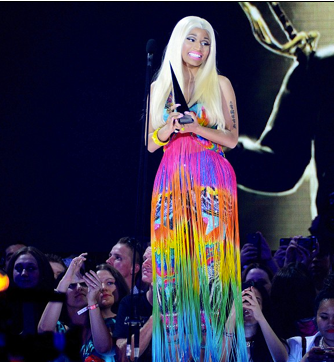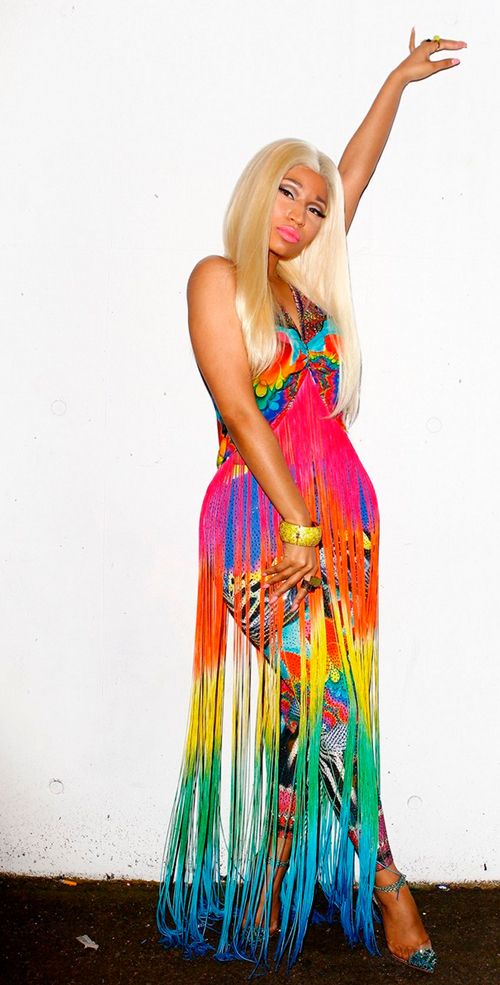 At this point we've come to expect Nicki to wear something...interesting...and her psychedelic fringe dress and leggings did not disappoint. She looks like a shedding pelican though.
And that wasn't the only wacky outfit down under for Nicki......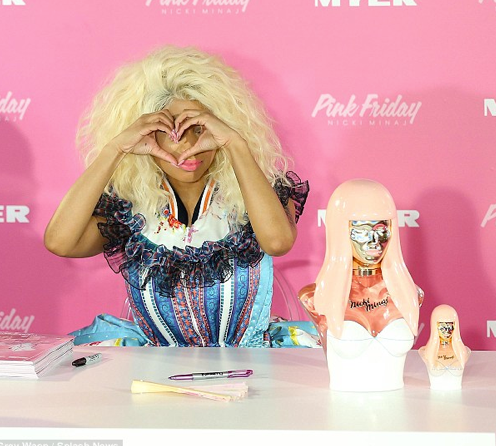 Earlier in the day, the Barb launched her "Pink Friday" fragrance at Myer Sydney City while looking like a quilted doll. She tweeted:
"So in love w/my Australian fans. Thank you so much for coming to Myer's today for the fragrance launch. You guys were incredible."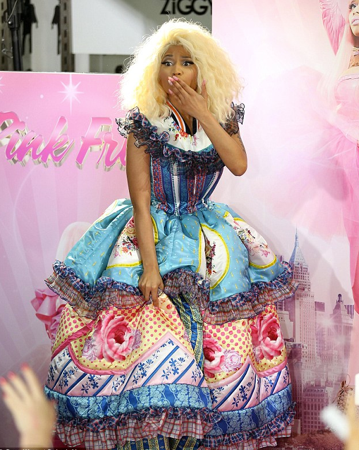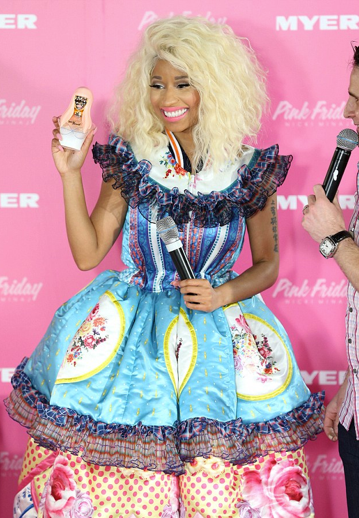 She blew tons of kisses and made her signature faces as fans and Barbz snapped photos of their leader. Really wondering where this dress came from...or if it's several kiddie comforters sewn together.
In other Nicki news.....
Aerosmith frontman Steven Tyler has responded about Nicki Minaj taking offense to his comments about her being and "Idol" judge. He told Canada's eTalk,
'It was a moment, I'm sorry if it was taken wrong. But I'm the furthest from a racist. I'm not sure how she got that from me saying "I'm not sure she would have judged Bob Dylan". I was just saying if Bob Dylan came on the show he would have been thrown off. Maybe I spoke out of turn but a racist I'm not.'
Although we never thought Steven's comments were racist, it's great to see him apologize for possibly being offensive.
Photos via Getty Images