SPOTTED: Eve Making Her Rounds In NYC, Dishes On Interracial Relationship
Nov 29 | by Natasha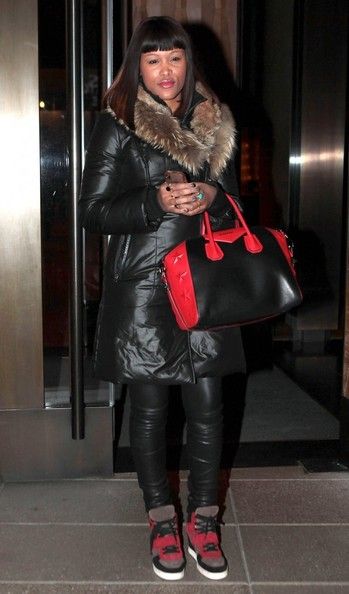 We haven't seen Eve out and about in a while. But the rapstress was spotted leaving out of the Trump Soho Hotel in NYC yesterday as she headed out to do a few appearances. And if you're wondering if she's looking a bit thicker than usual, we were wondering the same thing. Check out the pics, plus our pregnancy suspicions inside...
Eve was spotted around NYC yesterday without her longtime boyfriend Maximillion. She rocked a cozy down coat and her black & red starred Givenchy bag while leaving her hotel on the way to an interview with Sway on MTV's RapFix, a radio interview with Hot 97, and then to the studio to work on her music.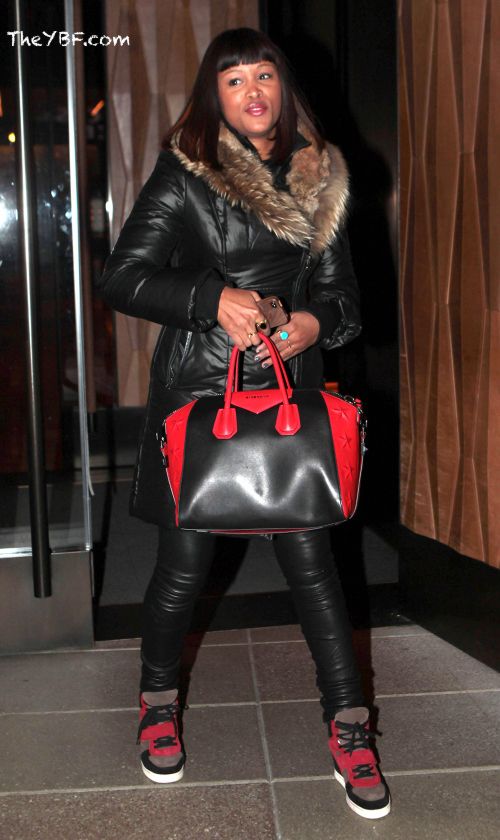 Maybe it's just us, but chick (who is rocking new bangs) seems rounder and thicker than usual...and was mighty adamant about blocking her midsection from the flashing lights of the paparazzi.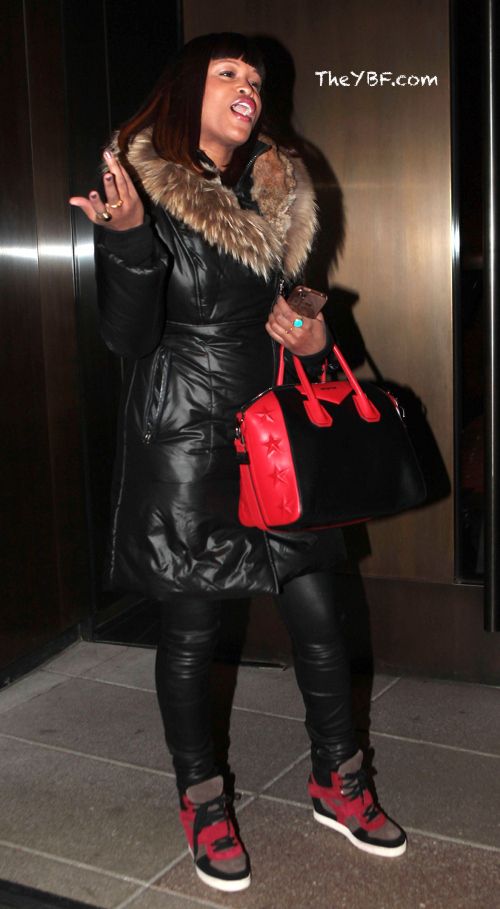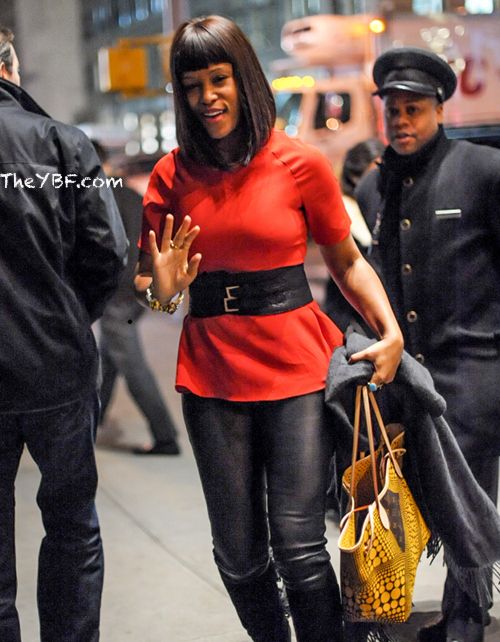 Hmmm. We checked out what she's been up to lately to see if we could get any clues, and recently, she appears to have downed a few martinis at a friend's birthday party:
If she was drinking at all...it very well could have been non-alcoholic. But who knows. We'll keep her off of Preggers Watch...for now.
BONUS: Check out Eve's first VIDDY vid she recorded from the studio last night:
And check out Eve on Hot 97 giving up the goods about her relationship with the extremely rich Maximillion Cooper:
"For me, it's weird that I'm with a white dude. Trust me. I look at him sometimes and I'm like, 'You are so white.' I'm the first black girl he's ever been with, so we are learning. … I don't let him dance. I tell him, look like a pimp, I will dance around you. He can do a lot of things, but he can't dance."
Pics: FAME/Splash/Twitter