Reginae Carter Turns 14 With A SKATE PARTY--Toya, Lil Wayne, Lauren London, Kandi, Nivea, OMG Girlz & More CELEBRATE!
Nov 30 | by Natasha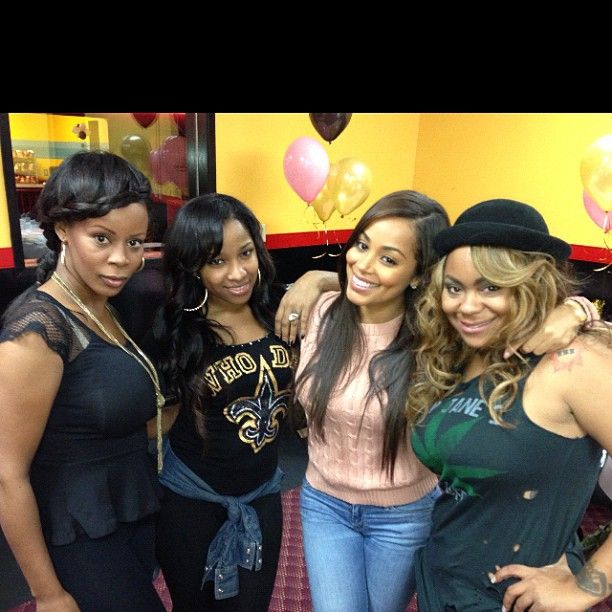 After a big Cinderella style 13th birthday party, Toya Carter threw her cutie of a 14-year-old, Reginae, a classic skate party in Atlanta. And all her friends and fam, including her papa Lil Wayne, Lauren London & Nivea and their kids, the OMG Girlz, Rasheeda, Kandi and plenty more, came out to celebrate.
Pics inside...
It was another big family affair for Reginae Carter's 14th birthday yesterday. Lil Wayne's ex-wife and baby mamas seem to have become good friends over the years, so it was nothing new for Toya Wright, Lauren London & Nivea to hang out like old times at Nae's skate party last night.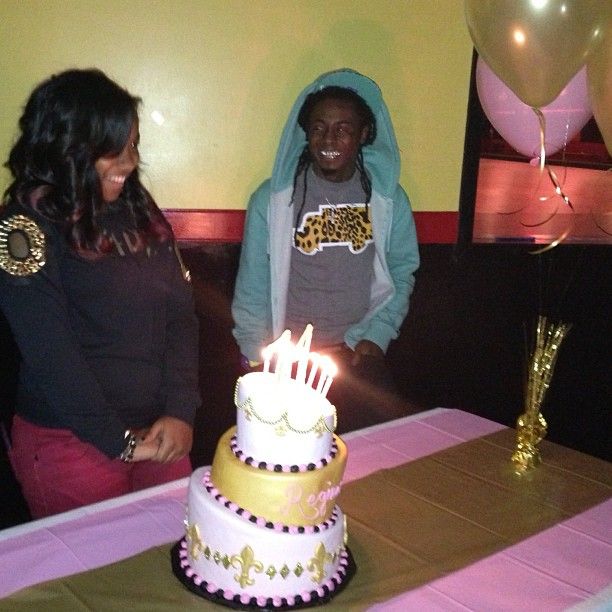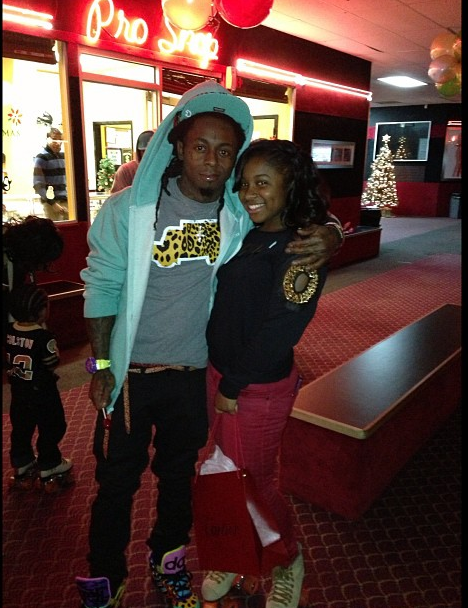 But it was Nae's daddy Weezy who showed up to make her night, of course. Cute Saints themed cake.
Toya's girls Sheneka Adams, Danielle and more posed it up with the birthday girl.
Reality stars Rasheeda & Kandi were there of course.
Rasheeda brought Kirk and the whole fam, and Kandi brought daughter Riley.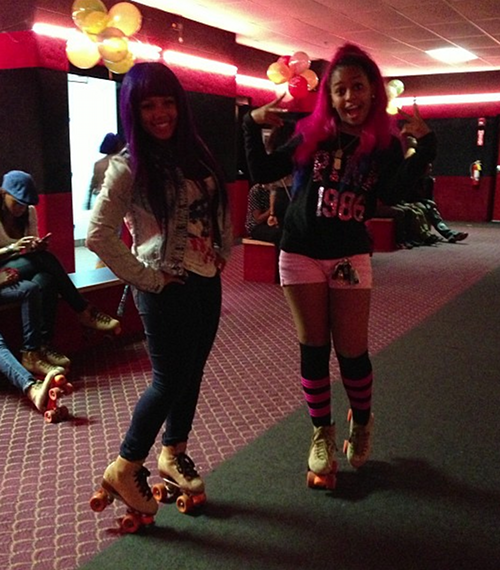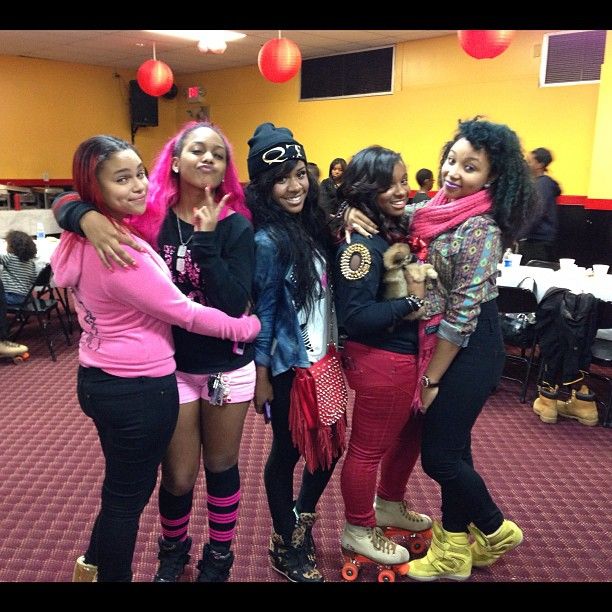 Nae's besties Zonnique, Lo and the OMG Girlz were all there to have some fun. Cute gals.
Weezy brought YMCMB rapper Lil Chuckee to the party.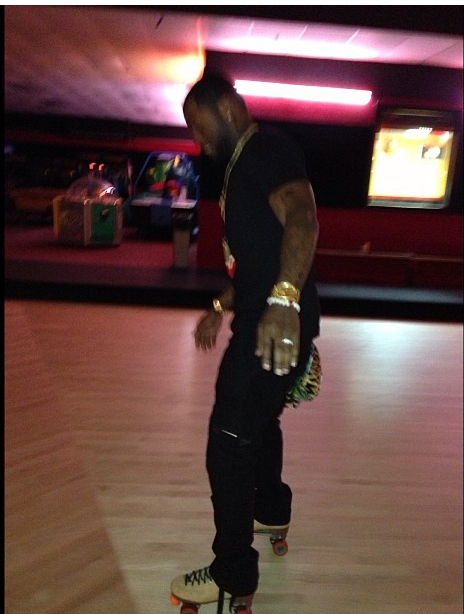 And Nae's stepdad Memphitz was spotted skating it up. And sent her a sweet tweet yesterday morning:
I know you're not gonna see this until on the way to school in the am but here goes! HAPPY BIRTHDAY NAE!!!!!!!!!! The Big 14 Today!! I know you'll Live it Wisely! Love You Kidd!! > Proud StepDadGram!!
Awww.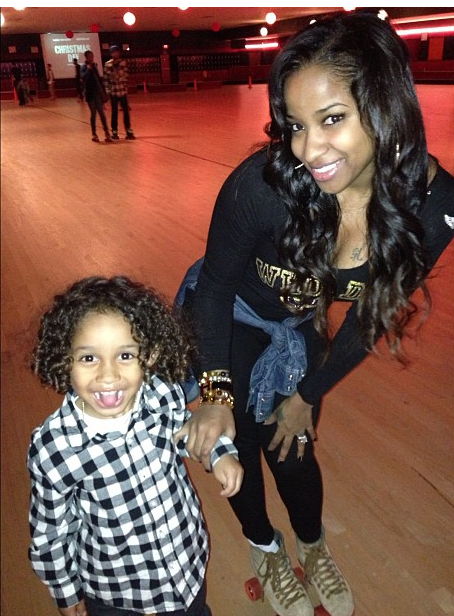 Sarah's (not pictured) son Baby Tunie was at the party skating around with Toya.
And Weezy's mom Ms. Cita was spotted skating with one of her grandsons Neal.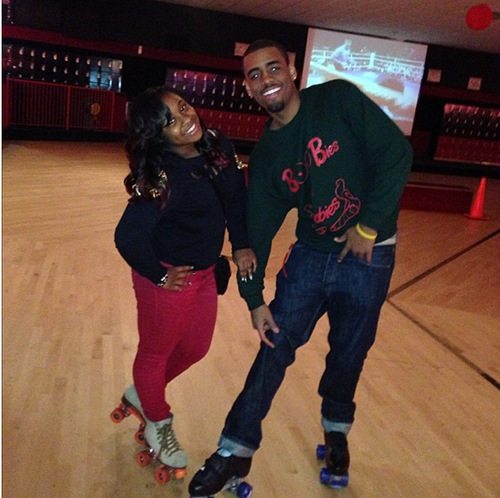 And if a big celeb filled skate party wasn't enough, Reginae copped a brand new cute pup for another birthday gift as well. Happy B-day!
Pics: Instagram