TV FAB: A Peek At Kerry Washington, Shonda Rhimes & Judy Smith On "Oprah's Next Chapter" + Jamie Foxx HOSTS "SNL" (Promo)
Dec 05 | by _YBF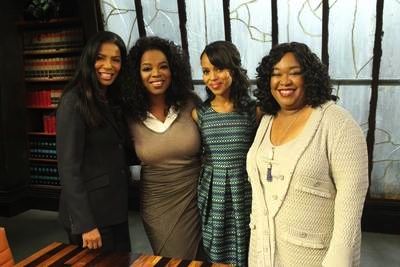 For the next installment of "Oprah's Next Chapter," the tv maven talks to "Scandal" creator Shonda Rhimes along with series star Kerry Washington and the real life inspiration behind "Oliva Pope," crisis management expert Judy Smith. Get deets on the episode inside and Jamie Foxx and his "SNL" promo.
With Django Unchained set for a holiday release and her "Scandal" series still making conversation at water coolers across the country , Kerry Washington sat down wiht Oprah Winfrey for "Oprah's Next Chapter" recently. She talked to Oprah about the significance of being the first Black lead actress on a primetime show since Diahann Carroll on "Julia" (almost four decades ago) and Kerry also comments on her vision for her career, all of her leading men and how Django Unchained changed her life.
Oprah also spoke to Shonda Rhimes, the mastermind being "Private Practice," "Grey's Anatomy" and "Scandal." On the show, Shonda talks about killing off two of the most beloved characters on "Grey's Anatomy", what she is most proud of in life, and what inspired her to create a "no a**holes policy."
And keeping with the "Scandal" inspired theme, Oprah also welcomes Judy Smith, the real-life inspiration beind "Olivia Pope." Judy and Oprah also talk about some of her most famous clients including Monica Lewinsky.
In case you missed it...watch the first look here:
Check out "Oprah's Next Chapter" on Sunday, December 9 at 9pm EST/PST.
Also.....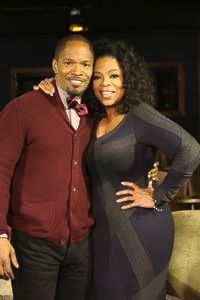 Oprah chats with Kerry's Django Unchained co-star Jamie Foxx during a chat filmed at the Soho House in NYC.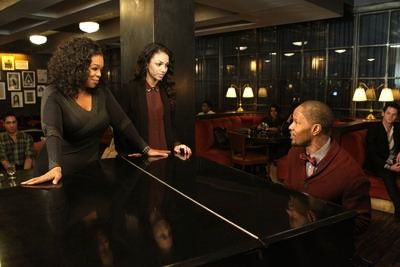 During one segment, Jamie's daughter Corinne joined in as Mr. Foxx tickled the ivories for Oprah.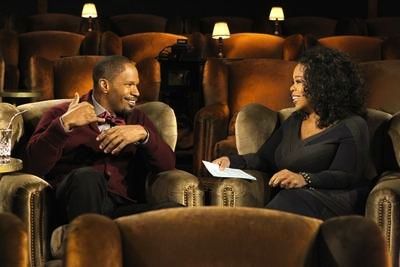 For Jamie's episode, which airs on December 16, he speaks about his career in Hollywood, working with Kerry and what he's looking forward to in his career.
Also, Jamie will host Saturday Night Live this weekend (his second time), with Ne-Yo as the musical guest. Watch as Jamie gets into the holiday spirit with funny SNL promos below:
Photos via George Burns