Alicia Keys Raises $1.3 Mill At BLACK BALL--Oprah, Swizz Beatz, Mom Teresa & More CELEBRATE
Dec 07 | by Natasha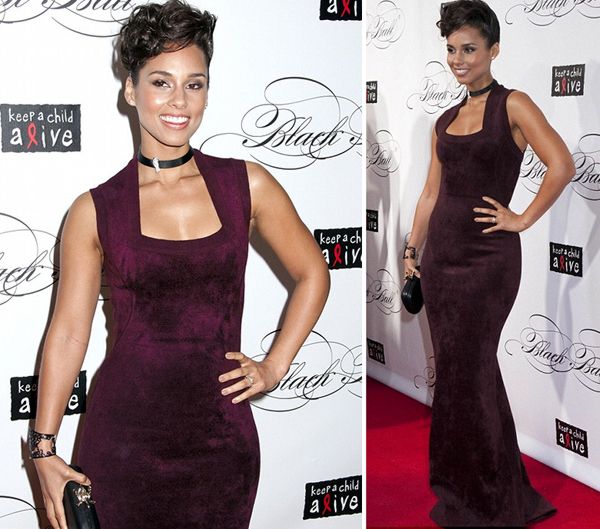 Alicia Keys hosted her annual Black Ball last night at the Apollo Theater. And despite it being moved from its original date due to Hurricane Sandy, the A-listers still came out to celebrate and help raise over $1.3 mill for Alicia's Keep A Child Alive charity.
Pics and deets inside...
Rocking a velour eggplant gown for her big night, Alicia Keys hosted her big 2012 Black Ball in Harlem last night, which was emceed by Whoopi Goldberg. And looked fab while doing so. The event raised serious cash for her Keep A Child Alive foundation, and she made it a family affair with her mom, Teresa Augello, her hubby, Swizz Beatz, and both of their brothers.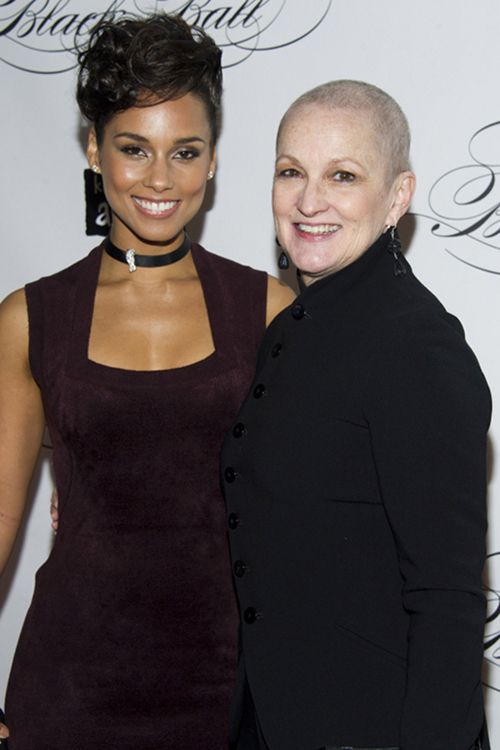 Ms. Teresa must be super proud of her "Girl On Fire" daughter.
Alicia tweeted a pic of her and her hubby saying her "best friend" made the night perfect.
Sweet.
Alicia posed it up with chef Padma Lakshmi and Beninese singer Angelique Kidjo.
Alicia tweeted that it was an honor to be honoring Oprah Winfrey at her even for all the charity work she does. And as 58-year-old O took the stage, she praised Alicia's do-gooder side:
"You try to keep a child alive and I try to educate them as best as I can...When I look at Africans girls I see myself. I continue to work for them to have the same opportunities that I have."
Mrs. keys also hit he stage to perform with Bonnie Rait and Brittany Howard of Alabama Shakes.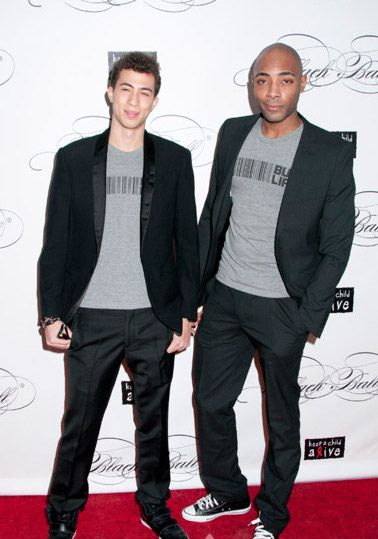 Alicia's brother Cole and Swizzy's bro Andre Leon King rocked tees from the Keep A Child Alive foundation.
And gorgeous model Chanel Iman was there in a stunning gold & silver gown. Fab.