Ice-T & Coco Austin Make First POST-SCANDAL Appearance + Coco STRIPS DOWN For "Peep Show"
Dec 18 | by _YBF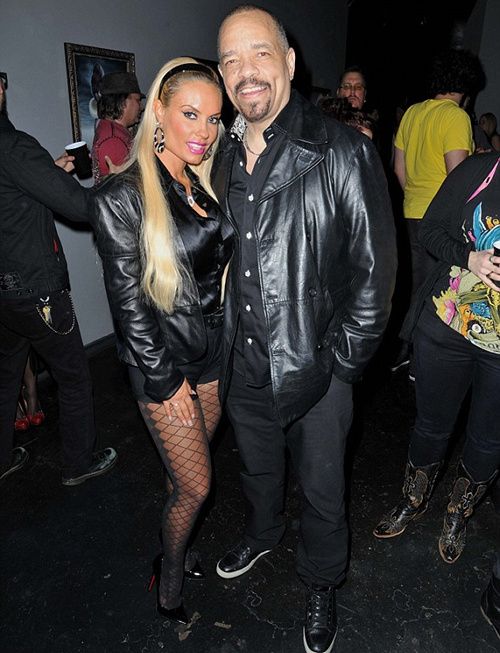 Ice-T and his wife Coco Austin have made their first public appearance together since questionable photos of Coco with another man surfaced online. Find out what "the other man" said about the pics inside and see pics of Coco in "Peepshow" inside....
Last week, actor Ice-T and his wife Coco Austin stepped out together for an art party at the Last Rite's Gallery in New York. It was the first public appearance of the couple since embarrassing photos of Coco posing for pics with rapper AP9 emerged. And Ice-T lost his ish on Twitter going in on his own wife.
We told you previously that Coco was under the impression that AP9 was a "friend" of her husband when they posed for the flicks, and now comments by AP9 prove he is CLEARLY not a friend.
When asked by TMZ about the rumor that he and Coco were sleeping together, instead of denying the rumor, the rapper said, "'That's a RUMOUR? Is that a rumour? No comment man." Messy. And when asked if he feared upseting Ice-T, he said, 'I'm from the hood ... I'm not worried about nothin'.
Fortunately, we all know Coco poses for "outrageous" pics with fans and this dude is clearly trying to get his 15-minutes of fame...at Coco's expense.
Folks say Ice-T was very upset by the photos but clearly he and Coco are putting the public embarrassment behind them and moving forward. And we NEVER believe Coco would step out on Ice anyway.
In other Coco news.....
Coco's been in Vegas for several weeks doing shows and she and her lipo'd, pumped up and snatched bod performed in the 'Peepshow' stage show last night at Planet Hollywood Resort and Casino:
j
She spoke about the role of Bo Peep saying, 'I am over my head with excitement. I didn't know at first if I wanted to change my New York lifestyle to Vegas lifestyle, but I'm, like, what the heck, life is too short. This is actually what I have been building up to my entire life. I have been a dancer my whole childhood, and I'm also a performer, so I think this is the next stage in my life.'
And after the show....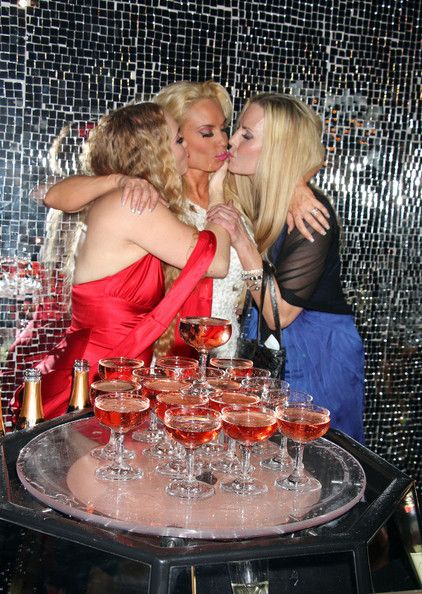 Coco celebrated her performance with friends, castmates and her bulldogs during the after party. With kisses again.
Photos via PacificCoastNews.com/Splash