Rihanna Cops A $12 Million Bachelorette Pad?! + Lil Wayne PAYS UP His $7 Million In Taxes
Dec 18 | by Natasha
Rihanna finally has a fabulous pad she can call her own. After a nightmare of a home purchase last year, she picked up a hot mansion in the Palisades. Deets inside, plus Lil Wayne saved his own Miami mansion from getting seized by the IRS...
She had to sell her previous pad after having tons of issues with it, and now she's on to bigger and better. According to reports, the "Diamond" gal recently purchased a $12 mill sexy mansion in the Pacific Palisades--a swanky neighborhood of Los Angeles.
The 24-year-old, pictured above in a new snap on Instagram, will have 11,000 sqft. to play around with. And a huge rooftop deck and zero-edge swimming pool area with a BBQ kitchen to use when hosting some bad ass parties.
She's got 7 bedrooms to christen and nobody will get a peek as the newly constructed home is heavily surrounded by Oak and Sycamore trees. Oh, and we wonder if she'll be cooking up meals for Breezy in her 14ft-ceiling kitchen.
Check out the pics HERE.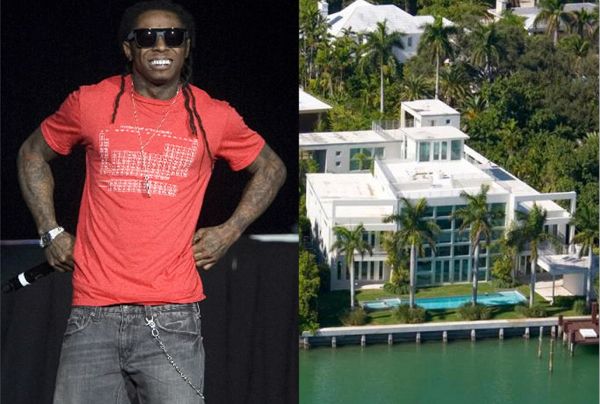 Speaking of homes, Lil Wayne just saved his Miami mansion from getting seized by the IRS. He's been reported to owe $3.35 million in taxes for 2008 and $2.25 million for 2009, plus other unpaid taxes and late fees dating back in 2002. And the IRS placed liens on his 15,000 Miami home on La Gorce island to recoup their dollars.
So now, the "Got Money" rapper has paid off the $7 mill+ he owed. And since he doesn't live there full time, he's been renting out the pad for the last 2 years. According to the Miami Herald, he's paid in full. He's got No Worries.