President Obama NAMED "TIME" Magazine's "Person Of The Year" + Oprah Winfrey COVERS "The Hollywood Reporter" RULE BREAKER Issue
Dec 19 | by _YBF
President Obama closes out 2012 on the cover of TIME Magazine as their "Person of the Year." See the cover inside and find out why The HOLLYWOOD REPORTER calls Oprah Winfrey a "Rule Breaker."
On the cover of TIME Magazine, President Obama posed for his first official portrait since his re-election. The picture was captured by legendary photographer Nadav Kander, who is known for his "painterly touch."
The famed photographer spoke about the portrait saying, "When photographing such a high profile individual, it's a huge challenge to not let their high profile take over the process. I wanted to make a meaningful photograph that reflected pause in a person's life and reflect his humanity."
And TIME's managing editor Rick Stengel spoke about choosing the POTUS as "Person Of The Year" saying, "We are in the midst of historic cultural and demographic changes, and Obama is both the symbol and in some ways the architect of this new America."
Congratulations to the President....
Also on magazine stands....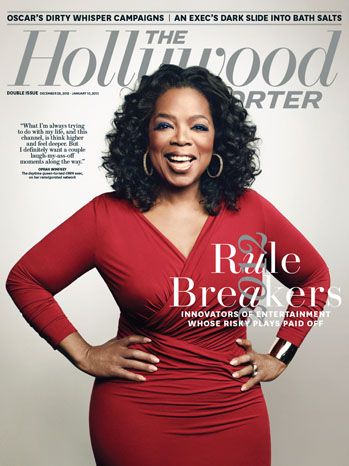 Oprah Winfrey covers The Hollywood Reporter's "Rule Breaker" issue where the magazine covers the dramatic turnabout that OWN has done in terms of ratings. Oprah commented on her change of fortune herself saying, "I'm not doing the hula yet …but compared to a year ago, it feels like a sigh of relief."
She explains her initial lack of success with OWN saying, "Part of my own expectation was, 'You've had 25 years of success; people will leverage that. But we didn't account for people not having the channel, and not knowing how to find it, and the cable audience being different from broadcast."
Congrats to Oprah! We're happy people are finally tuning into OWN.
BONUS: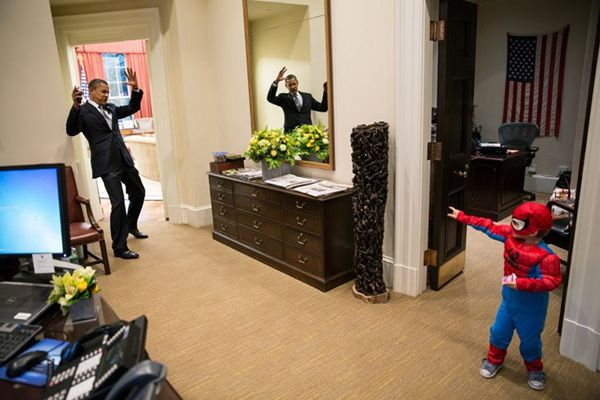 The POTUS just posted this adorable pic on his Facebook page where he gets caught in Spiderman's web in the White House.