Jamie Foxx Goes DOWN UNDER To The Petting Zoo In Australia, Brings His Youngest Daughter Along
Dec 29 | by Natasha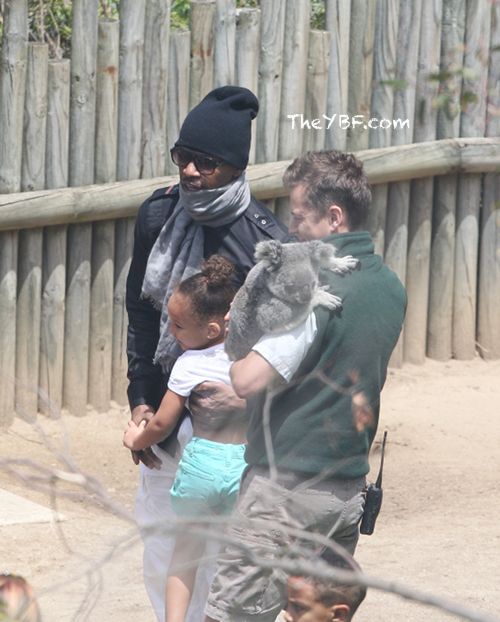 Django Unchained star Jamie Foxx took his youngest daughter on a trip to Australia for New Year's. And the twosome was spotted with a few others (possibly the baby's mama) at a petting zoo in Sydney. We've got the cute pics inside...
After a busy year of promoting his box office hit Django Unchained, Jamie Foxx took an end of the year vacay to Australia on Thursday. And even though it's summer time down under, the 45-year-old was spotted at a petting zoo in Sydney on Saturday, bundled up in a hat, scarf and sweater. Trying to be in disguise much?
He brought his youngest daughter along, but not his 19-year-old daughter Corinne who tweeted that she wished she was in Aussieland too: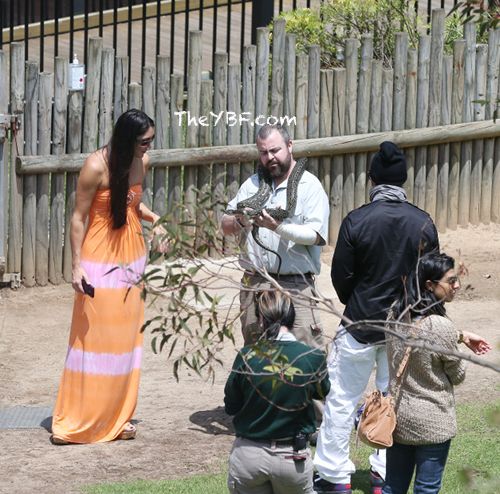 His little munchkin, in the teal shorts, looked happy as pie to petting all the cutesy creatures. And there were also a few women in the group, one of them possibly his daughter's mother.
Jamie got in his petting time too.
The actor also tweeted about partying it up at Marquee in Sydney with his homies, including Dallas Austin. And his co-stars Jonah Hill & Leo DiCaprio are also yachting around Sydney right now. So it looks like he may have a little reunion with the guys while there.
He tweeted a pic of his jet and the Australian landscape saying, "Australia for New Year's!":