RE-HASHING THE OLD: Lil' Scrappy & Soulja Boy STILL BEEFING Over Diamond?
Dec 31 | by _YBF
Lil' Scrappy and Soulja Boy got into an apparent war of words on Twitter yesterday where names were called and threats were made all over some ish with Diamond that happened A LONG TIME AGO. Find out what drama the two seem to be bringing with them into 2013 inside.....
While many folks are making resolutions about what to leave behind in 2012, rappers Lil' Scrappy and Soulja Boy seem to be bringing old drama and beefs with them into 2013.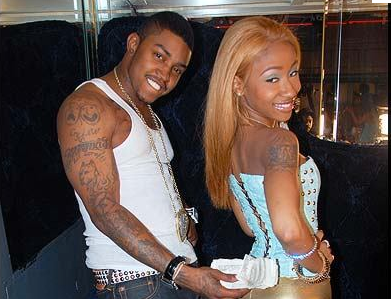 Of all the things the two rappers could have been focusing on last night (like making hit records OR catering to their families) a war of words broke out about rapper Diamond (whom both had OR still have a relationship with).
Though Soulja Boy's tweets have been deleted, you can tell from Lil' Scrappy's heated exhcange that it all boiled down to Soulja Boy talking about "f*cking" Lil' Scrappy's ex-girl (Diamond). And gay accusations were throw around as well. Smh.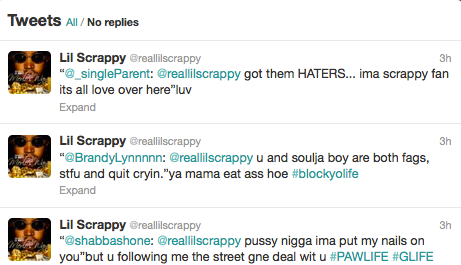 So what does Diamond have to say about this? She retweeed some things....


Is this all connected to the filming of season 2 of "LAHH ATL?" Because it's hard to understand why some stuff from a year...or three ago...is getting carried into 2013 like it's fresh
Let the past go ladies and gentlemen.
The Randomness:
1. Tyga ordered to pay his accountant $16K. Story.