'LAHH' Stars Erica Mena & Rich Dollaz: "WE'RE ENGAGED!" (Plus Erica's New "R" Tatt)
Jan 04 | by Natasha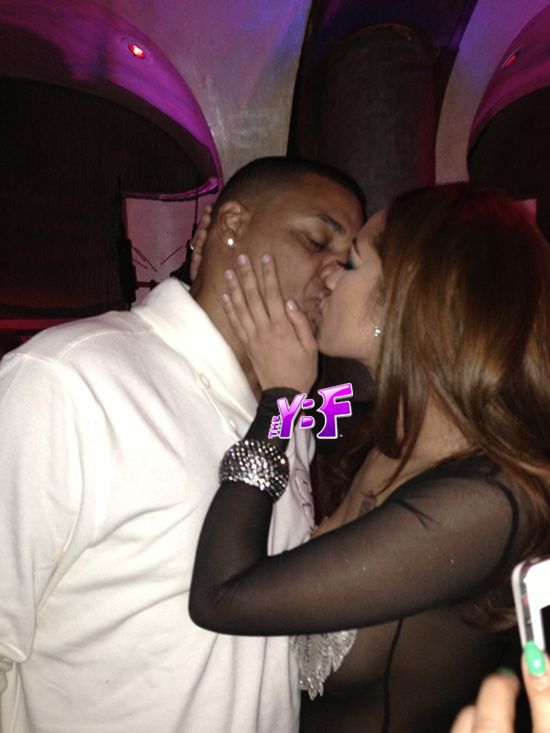 Erica Mena & Rich Dollaz of "Love & Hip Hop 3" are ENGAGED, y'all. Yep...after denying last year that they were even dating, the twosome have now revealed to TheYBF.com that they are getting married. Even though Erica doesn't have the ring yet.
Deets inside from their "LAHH" premiere party reveal....
TheYBF.com was on the scene at last night's "Love & Hip Hop" premiere party at Kiss & Fly in NYC. And during our chit chat with Olivia's manager Rich and the feisty model Erica Mena, they revealed that they are indeed ENGAGED.
The two couldn't keep their hands off each other, hence them sucking face in the middle of their interviews (above), but we managed to get some details out of them.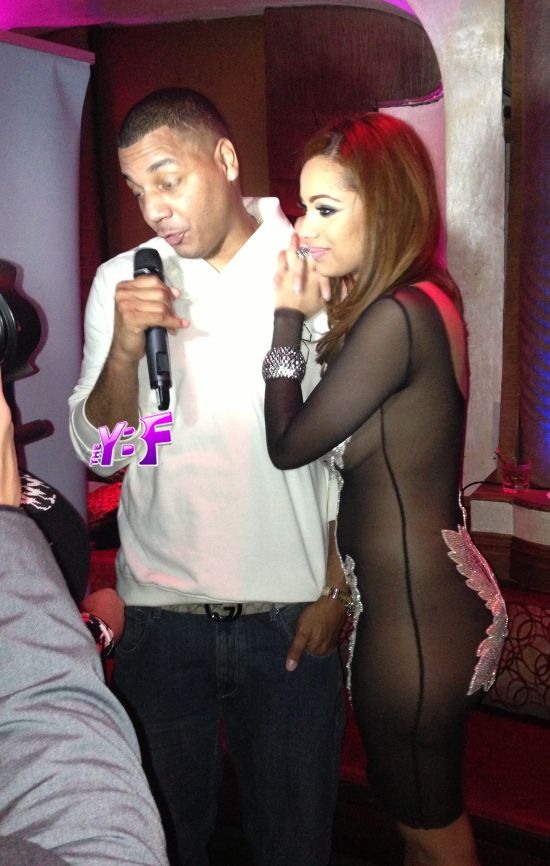 Erica, who rocked a sheer and revealing iCandy Couture dress, and Rich say they are definitely getting married soon, but they don't have a ring for Erica yet. So, for now, they're engaged without a ring. How sentimental.
Erica did reveal she got something else to solidify their bond: An "R" tattoo on her hand for Rich's name.
Yeah, that never ends well. But we wish these two the best. Because based on last night's screening of the premiere episode, the drama is at an all time high with the entire cast. And Olivia is NOT feeling Rich having a business relationship, or a pleasure relationship, with lil Ms. Erica.
Stay tuned for more pics and deets straight from last night's premiere party...
BONUS: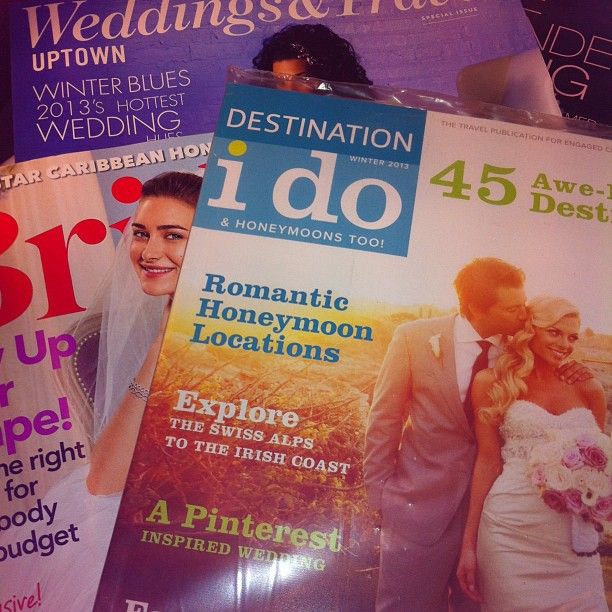 Erica tweeted a pic of her bridal research she was doing on her red eye fight yesterday.
Pics: Shayla Sommerville & Breanna Green/TheYBF.com