Nicki, Mariah & "Idol" Judges Go Front And Center On "Hollywood Reporter" + Janelle Monae Rocks "ELLE CANADA" + Jennifer Hudson On "ENTERTAINMENT WEEKLY"
Jan 04 | by _YBF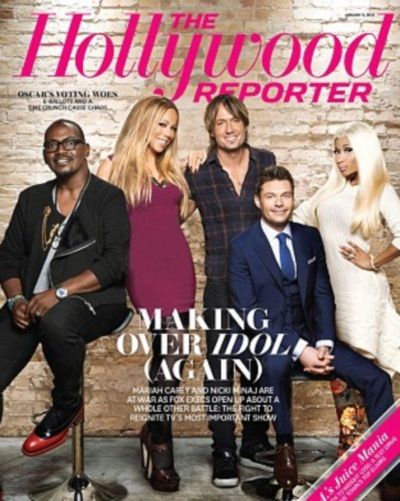 We've got a serious round up of new magazine covers The cast of "American Idol" star on the latest issue of "The Hollywood Reporter" while Janelle Monae landed her first "ELLE" cover for their February 2013 issue. See the covers inside as well as Oscar-winner Jennifer Hudson on "EW."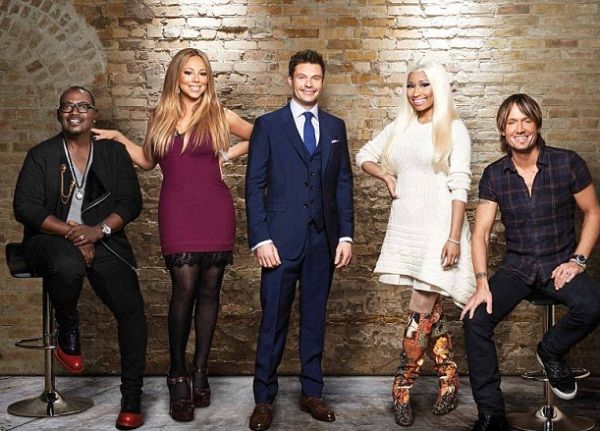 The cast of "American Idol" is featured in the latest issue of "THR" where judge Nicki Minaj expressed her initial reservations about joining the panel. She said,
There's a judgemental culture in hip-hop where sometimes you are afraid of being too famous because it's almost, like, is that even cool?

'Being that accessible, someone you see on TV every week? I never pictured myself as that type of person. I'm still surprised that I decided to do it.
Meanwhile, fans should not expect anymore flare-ups between Nicki and fellow judge Mariah Carey. MiMi blew over their previous spat saying,

'Sometimes things get heated for their own reasons. I don't think the panel has an issue.'
Check out the new season on January 16 on Fox at 8pmE.

Also....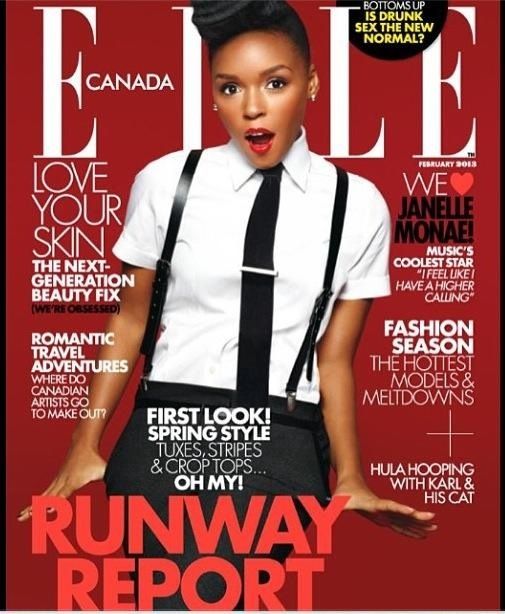 Hipster artist Janelle Monae, who ended 2012 having a feature on one of the year's biggest songs (Fun.'s "We Are Young"), is already off to a great start for 2013.
The newest CoverGirl spokeswoman covers the February 2013 issue of ELLE Canada, making it her first cover for the brand. She happily tweeted about her accomplishment saying: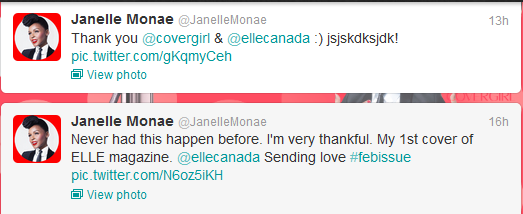 Copies are available on stands and iTunes soon.
Also on magazine racks.....
Oscar winner Jennifer Hudson covers the latest issue of "EW" where the mag touts her addition to the cast of NBC's "Smash." Though the show has received a lot of hype and press, it didn't added up to stellar ratings. Folks are hoping Jen's star power will add a lot of sizzle and sass to the ratings.
Watch Jen belt out a few tunes in the season two trailer here: