DO WE LOVE IT?: Christina Milian's New BOX BRAIDS
Jan 08 | by Natasha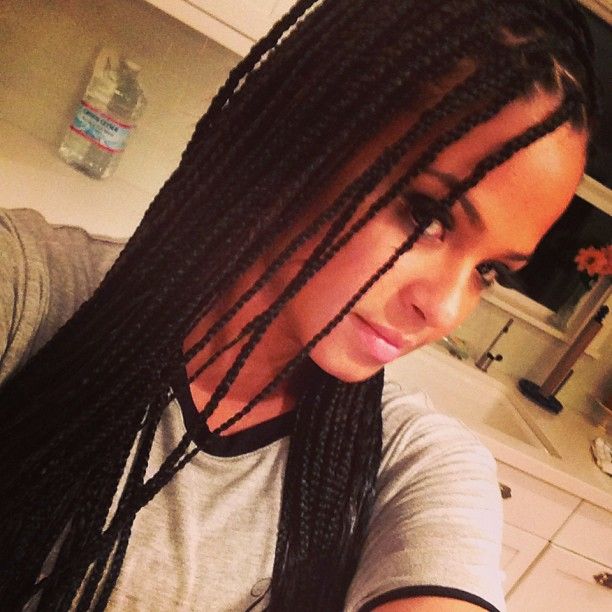 Singer/Actress Christina Milian's got a brand new look. Decide if we love her new box braids inside...
Ms. Milian tweeted #PoeticJustice along with new pics of her box braids look. She first got braids--cornrows--months ago during a trip with her baby girl Violet. Now she's got the individual style that's popular again (after we all rocked this style heavy in the 90's).
Christina said, "Yes yes yes yay! I've been wanting to get individual braids since I was like 12! Finally did it! Thank you @a1_hair! Love it.. Time to break out my j's and daisy dukes! Lol thanks for the intro."
So....
DO WE LOVE IT?!
Pics: Instagram