MUSIC CHICKS: Nicki Minaj GETS LACY At FOX All Star Party + Fantasia Releases Album Title + Beyonce Tapped To Sing National Anthem At Obama's Inauguration
Jan 09 | by Natasha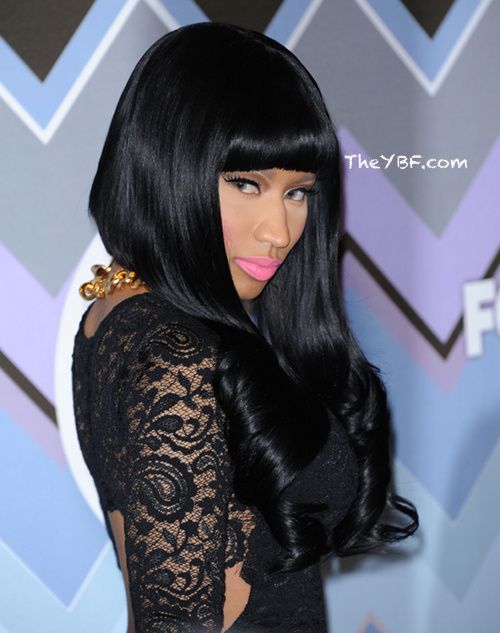 Nicki Minaj is putting a much more polished foot forward while making her "American Idol" promo rounds these days. Check out the sexy lacy look she rocked at FOX's All Star party last night, plus details about Fantasia's new album, and Beyonce returning to the Presidential Inauguration....
The newest "American Idol" judge tossed her cotton candy rainbow wigs and outfits to get a bit more grown up for her new role. Nicki Minaj hit up the Fox TCA Winter All Star party at The Langham Huntington Hotel and Spa in Pasadena last night. And we must say, we're digging the simple black wig with chic bangs and curls. And this sexy semi-backless lace dress for the occasion:
While the ASSets are still on 110 while she walks away in her Zoulou Louboutin sandals, the 30-year-old looks pretty nice. We like demure Nicki.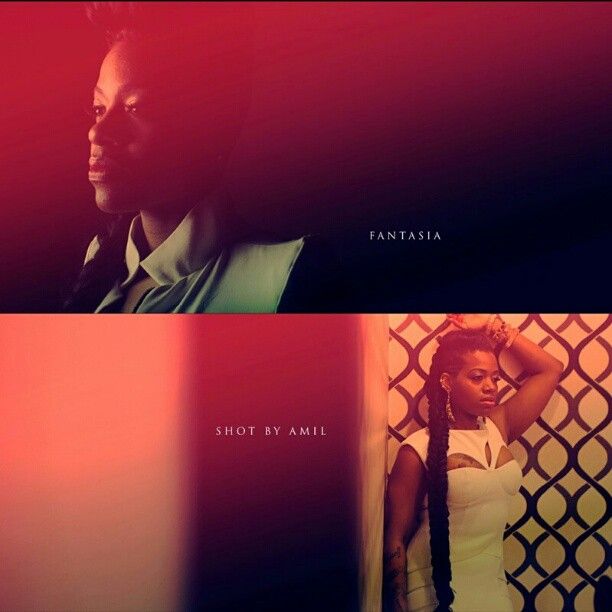 In other music news, Fantasia not only posted a few new pics from her "Lose To Win" video shoot to her Instagram, but she revealed some details about her upcoming 4th studio album.
The title will be The Side Effects of You, and it will showcase her rock-soul style she's been speaking about lately. Fanny told the Tom Joyner Morning Show about writing for her new album:
"It's my baby because I finally got to write. They allowed me to write on this album and a lot of the songs we did, we did from scratch. We actually lived in the studio and I've always wanted to do something different. They always say R&B and I love R&B, but for me, at the level I'm at right now, I kept saying I want to do something like Rock-Soul. When you say Rock-Soul you think of Tina Turner. You think of James Brown. I just wanted so bad to always do something like that and I thank the record company, RCA, for allowing me to do that on this album."
Her lead single, "Lose To Win," was not originally slated for her album, but she says she put it on there anyway because it just fit for her.
"When I listened to the lyrics of the song, to me it wasn't just about a relationship, it was about my whole career. It's been ten years for me. There's been ups. There's been downs. There's been people to walk away. There's just been a lot for me. So the message was strong for me and I just had to record it."
The albmu is due out this March.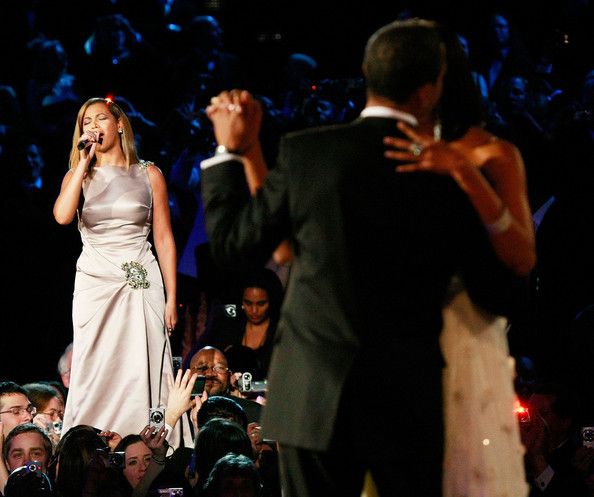 And finally, Beyonce will be back in D.C. for the Presidential Inauguration festivities this year. The Baddie chick has been tapped for one of the biggest honors--she will belt out the National Anthem for President Barack Obama's Inauguration ceremony on January 21. And she will be front and center at the West Front of the U.S. Capitol.
It's no secret that the Knowles-Carters are friends of the Obamas. And after the R&B diva sang "AT Last" for the Presidential couple at their first Inauguration, they decided to ask her back for the official ceremony.
Kelly Clarkson will be singing "My Country Tis Of Thee" (which Aretha Franklin rocked last Inauguration), while James Taylor will sing "America The Beautiful." Nice!
The Randomness:
1. Katt Williams was arrested again last night in L.A. after being issued a bench warrant for not showing up to court. Katt was released and said it was only because he had another court date at same time, and could only attend one. STORY
Pics: Splash/FAME