MUSIC FAB: Azealia Banks Confirms New Track With Beyoncé
Jan 11 | by Natasha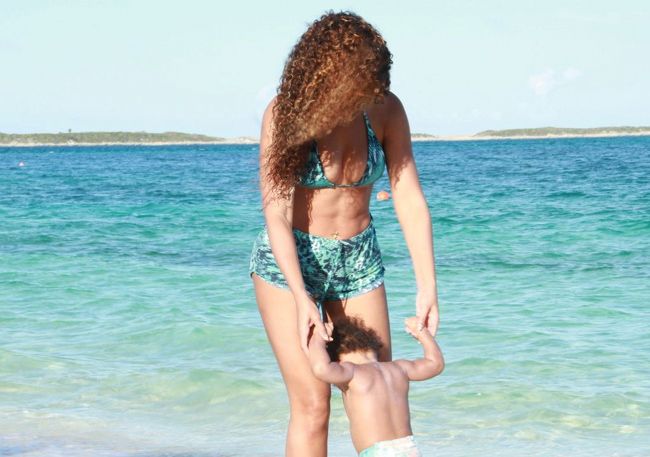 While Beyonce was walking on the beach in the Bahamas with Blue this week, her biggest fan Azealia Banks revealed that they worked on a new track together for Bey's upcoming album. Get the deets inside...
Rapper Azealia Banks, who has been embroiled in Twitter war after Twitter war lately, shared some interesting news in a new interview. Ms. Banks did a Skype-like live interview with ASOS yesterday, the clothing empire where she's serving as the current spokesmodel. And she dropped the little nugget that not only was Beyonce working on her new album in Miami a few weeks ago....but Azealia rapped on one of the tracks.
"I actually did something for her record in Miami a couple weeks ago. I really didn't want to say it because I didn't want to jinx it. You know how that sh*t goes. It's like, once you do someone's on someone's record, you just have to wait. If they want to use it, they use it. Even the fact that I was considered to rap on a Beyonce track...."
Rumors have been swirling that Lady Gaga and Beyonce are hooking up again for another collabo--a "part 2" of sorts of their Telephone track. And the song could be GaGa's "Ratchet" track she's been hinting about lately. And that happens to be a track Azealia helped her write. Could this be the big collabo Azealia's speaking of?
Time will tell....
Scroll to the 47:00 minute mark to here Azealia dish on the new song.
BONUS: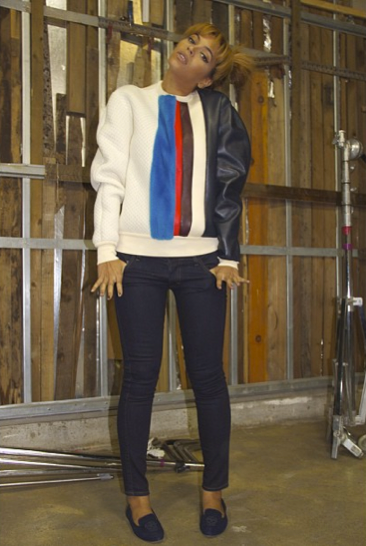 Bey also posted a cute new pic to her Instagram. Baddie Bey is rocking a multi-fabric Celine sweatshirt that has one leather arm, jeans and Alexander McQueen loafers.
Pics: Instagram/Twitter