Venus & Serena Williams SERVE IT UP Table-Top STYLE
Jan 11 | by _YBF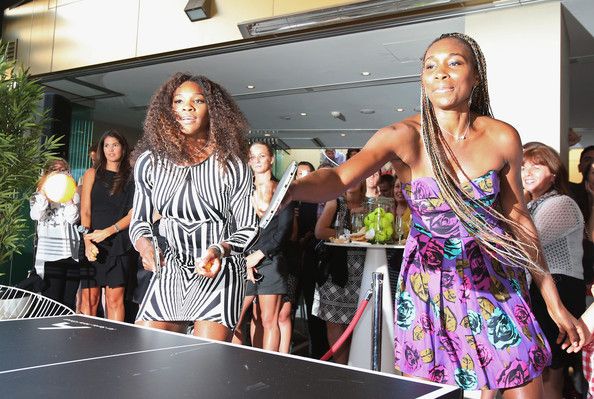 While prepping for the Australian Open, tennis superstars Venus and Serena Williams flexed their tennis skills on a table-top for their Australian fans. See the pics inside....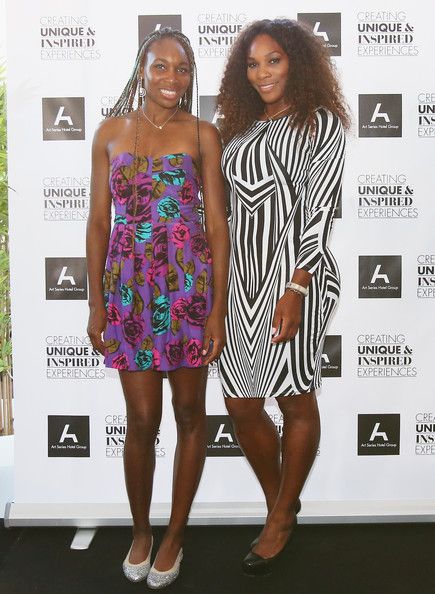 It's time to prepare for the Australian Open, one of the biggest events in tennis. So the fashionable Williams sisters attended an event in their honor at the Olsen Hotel in Melbourne yesterday.
Venus, who has her own fashion label called "Eleven" chose a floral print dress for the match-up while Serena showed off her curves in a vertical striped print mini dress.
Even during a simple game of tennis, it's plain to see the sisters take "competition" very seriously.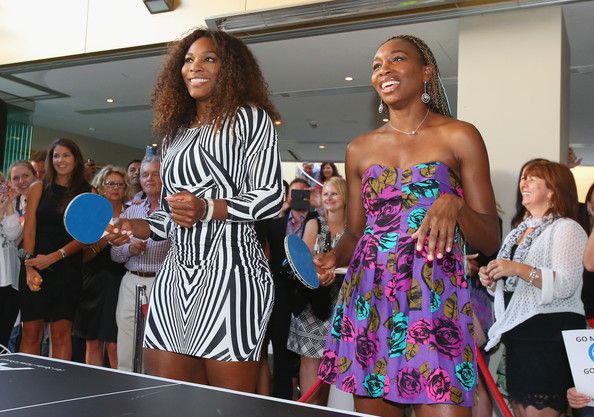 Big sis and little sis will be hitting the actual courts next week. And for now, it's all about practice. Serena tweeted, "Going to bed. I hope tomorrow my friendly fly does not come and visit me all day during my practice. Gud night y'all"
Good luck ladies!
In case you missed it:
The Williams sisters also put their table-top skills to use with a new ad for the iPhone 5. They show one cell user why he might want to use his "Do Not Disturb" button.