Carmelo Anthony DENIES Having MARITAL ISSUES, Nicki Minaj CHATS IT UP On "The TONIGHT Show"
Jan 15 | by _YBF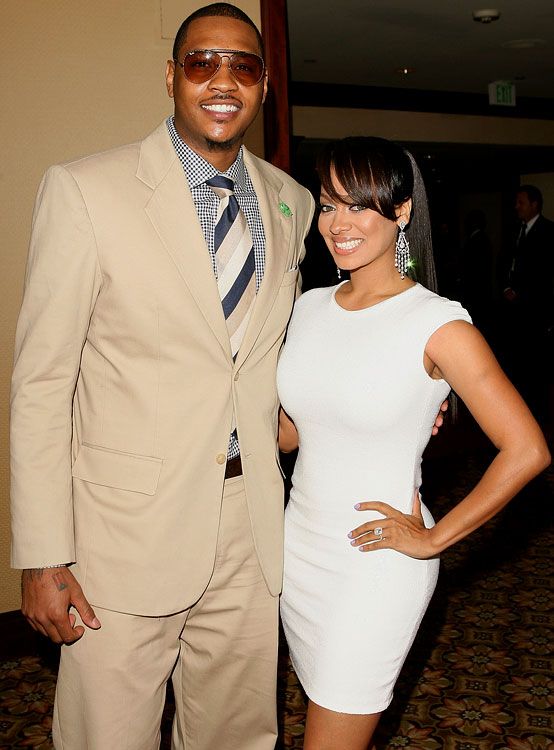 Carmelo Anthony has spoken out about his "alleged" marital problems and also addressed his 15-day fast of "clarity" and how that could have led to the "Honey Nut Cheerios" situation. Find out what he said inside and hear about Nicki Minaj's dreams of becoming a bus driver on "The Tonight Show."
After his post-game confrontation rampage against Kevin Garnett made headlines, many folks were wondering what set NY Knicks superstar Carmelo Anthony off and if he was having problems at home. Though some rumors have Carmelo and LaLa living apart, Carmelo denies having any marital problems telling the Post after last night's game (that LaLa missed because she was at a makeup event):
"Just letting you know me and my wife have no problems. We're good. We have our time. We have our down time. She works. I work. We make it work. Communication is the key."
It seems like he admitted that their relationship (like all of them) may have its minor downs, but it's normal relationship stuff that everyone goes through. We don't need to rush them off to splitsville just yet.
And though he didn't blame his hunger for the confrontation, he did reveal that he's just come off of a 15-day fast.
"It's just for my own sake. Sometimes in life you need clarity in your life. You kind of want to replenish your body, build your body back, get all the toxins, unuseful things that you don't need in your body out."
So having a clear mind...and "maybe" being hungry...and possibly having your wife insulted is enough to push any man over the edge right?
Well, for his part, Carmelo hasn't confirmed how Kevin insulted him, but he did say again it was "something you don't say to men."
And when asked about coming off his fast and what he's going to eat, he jokingly addressed the "Honey Nut Cheerios" and said, "I'm definitely going to get a bowl of that, for sure."
And on television....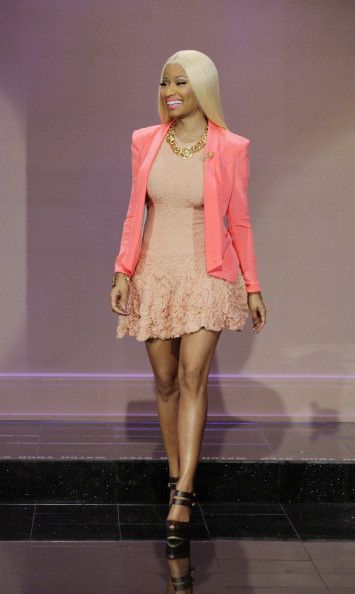 Nicki Minaj, dressed in her signature pink and a gold Versace necklace, chatted with Jay Leno last night on "The Tonight Show" where she talked about her performing arts background in high school and how she had dreams of becoming a bus driver as a child.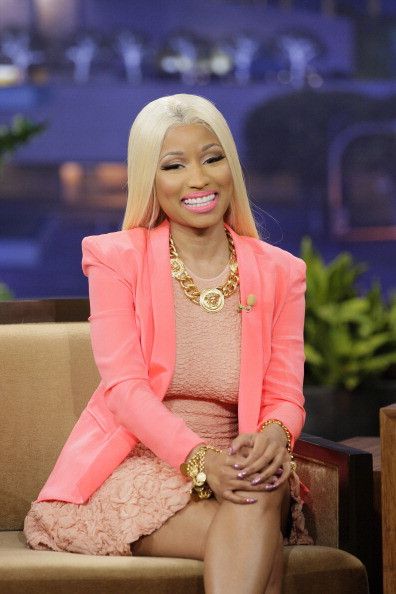 Nicki has come a long way since that dream and said that if she ever became president that she would make "illegal" u-turns "legal" because she hates driving to the next corner. Yes...the important things.
She also talked about her role on "American Idol" (which starts tonight on FOX!) and talked about what she looks for in a contestant. The head Barb says she wants that "IT" factor that she can't really describe, but you know it when you see it.
Watch the interview here: